Andrea + CJ | Black Balsam Knob + Blue Ridge Parkway | North Carolina Couple & Engagement Photographer
Andrea + CJ completely put their trust in me when I said I have a new location all the way near Waynesville, North Carolina off the Blue Ridge Parkway. I hesitantly asked them if they would be willing to travel such a distance, and not only did they say heck YES, they offered to drive us all there. I was shook.
There are people in this life we encounter in which, we may not know much about them yet, however the instant connection is so evident. I felt this way with Andrea + CJ within the first moment. And I knew God had lead us all together.

This day was one of my FAVORITES yet because the entire day was an adventure with two of the most beautiful, God fearing people I have yet to meet. Their bond not only with each other, but with the Lord renews my own spirit for Him. I could not stop feeling so blessed to be around them - capturing their love story. My cup was filled.

We started the day off right. Picking up some Chick-Fil-a on the drive, reminiscing about our endless love of their chicken and sweet tea. I instantly knew we would be great friends. ;)

We got up to the Blue Ridge Parkway and just let God lead the way! We stopped at random overlooks, frolicked in the empty roads, until finally arriving to the trailhead for Black Balsam Knob. The sun was setting, the wind was whispering against us, and the mountains stood proudly at angle we turned.
I love it when couples have complete faith in me for locations, ideas, outfits, etc. But even more I love when they are willing to adventure out of the norm with me. Not only do we discover new things together, but we get to build our own relationship, and that makes taking pictures far better and an experience to cherish <3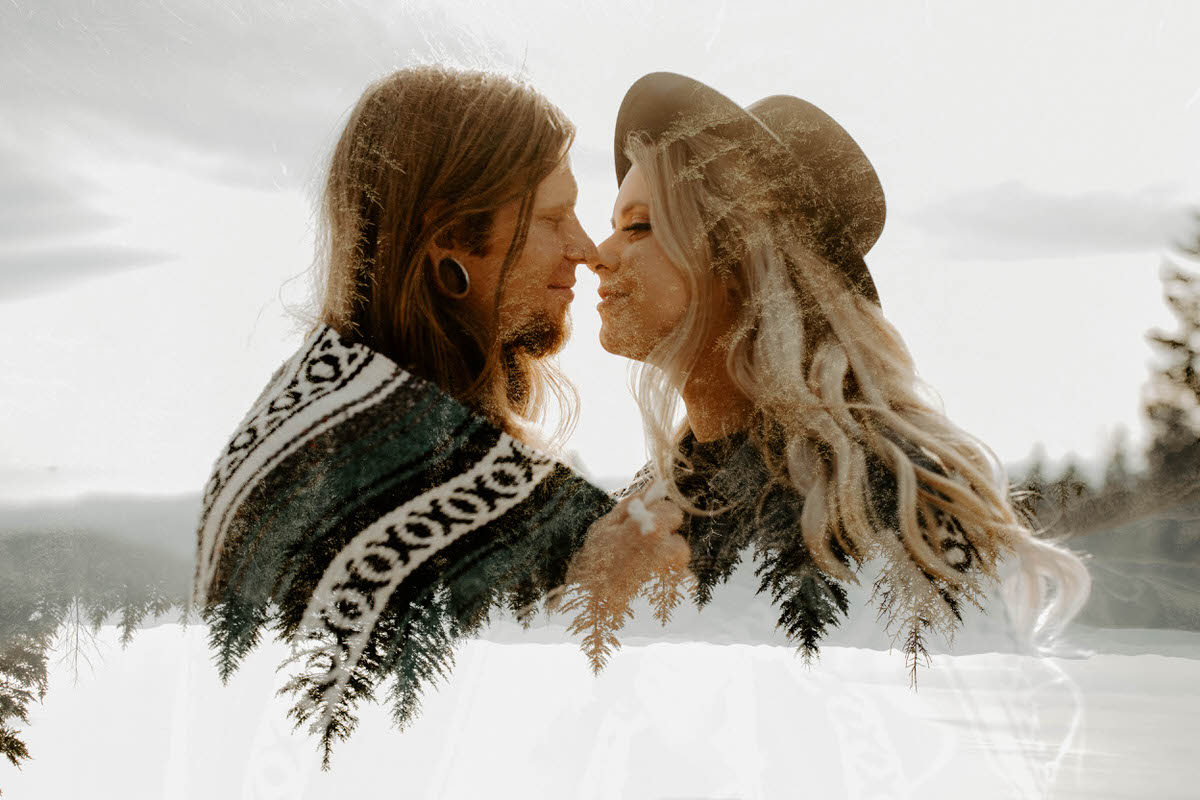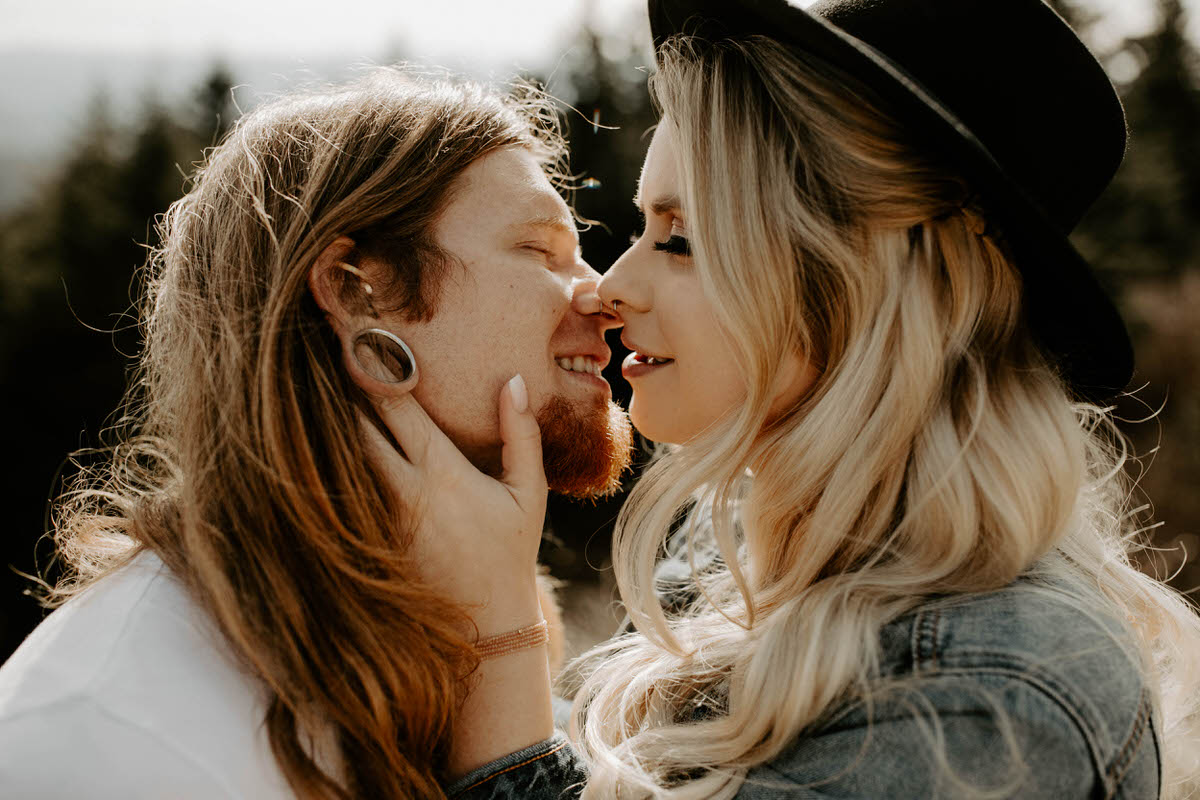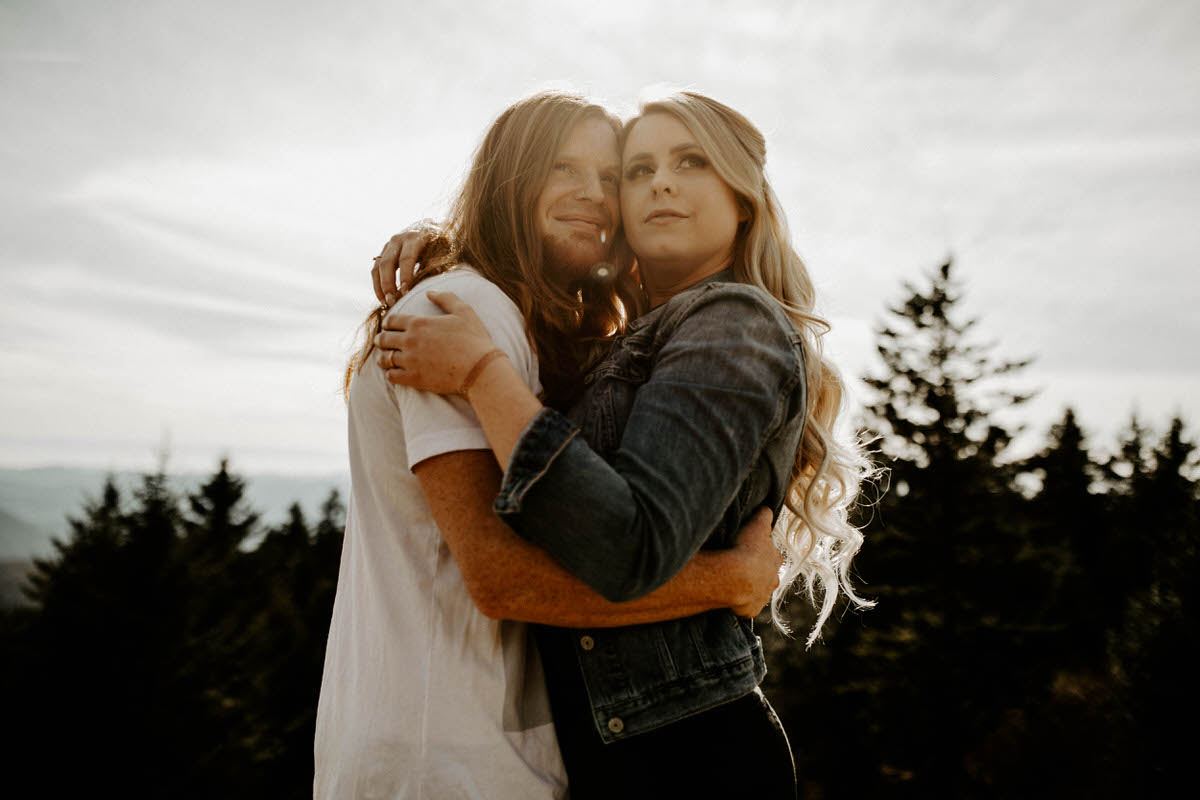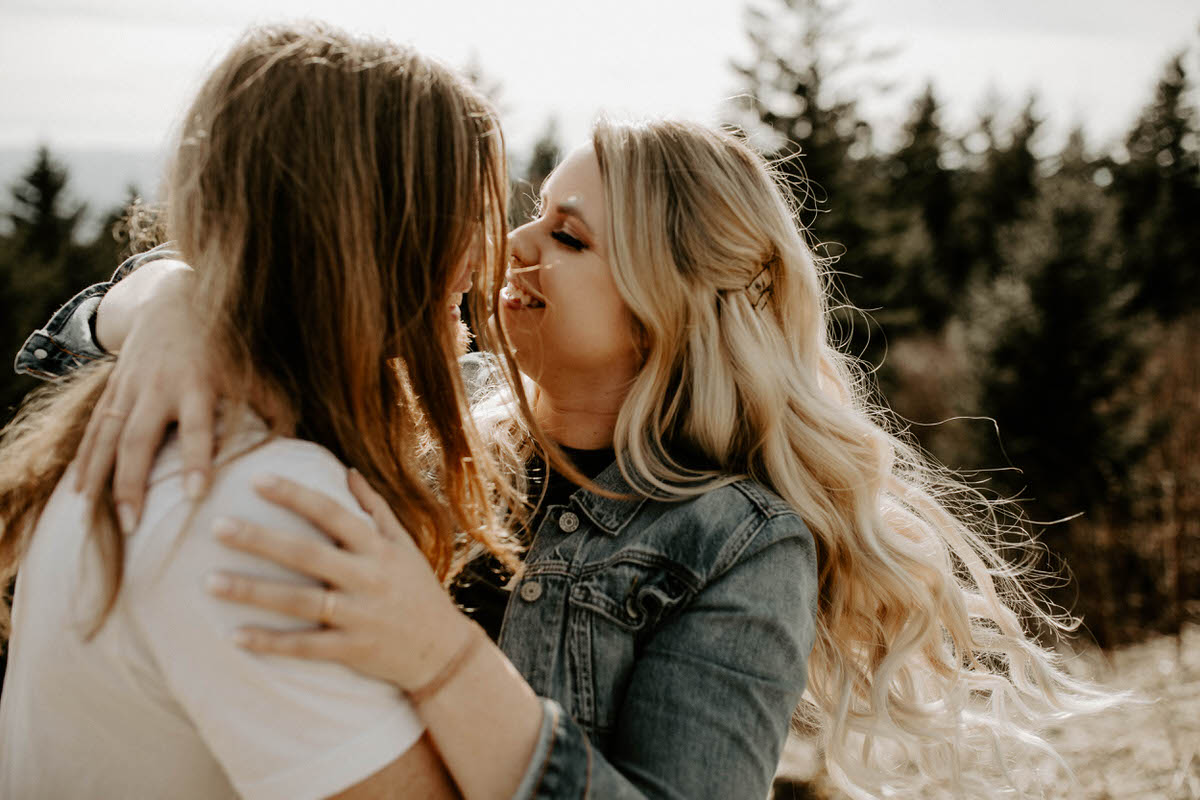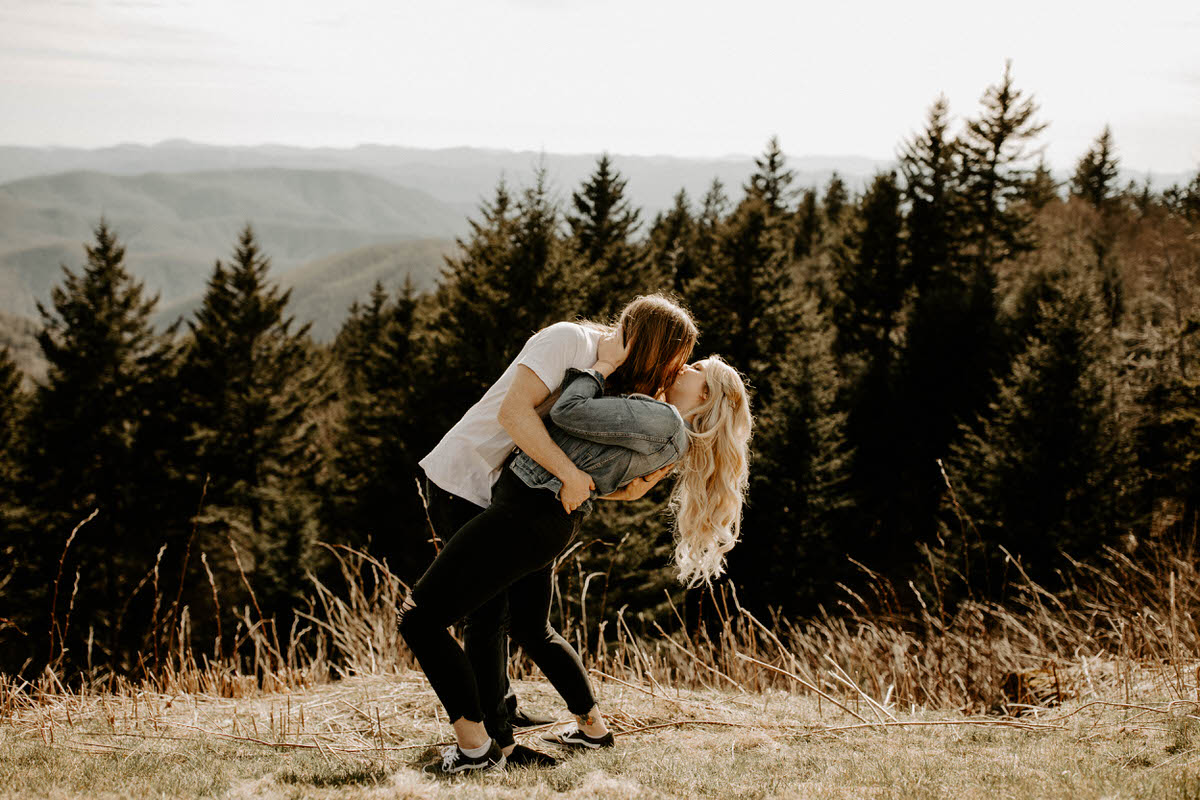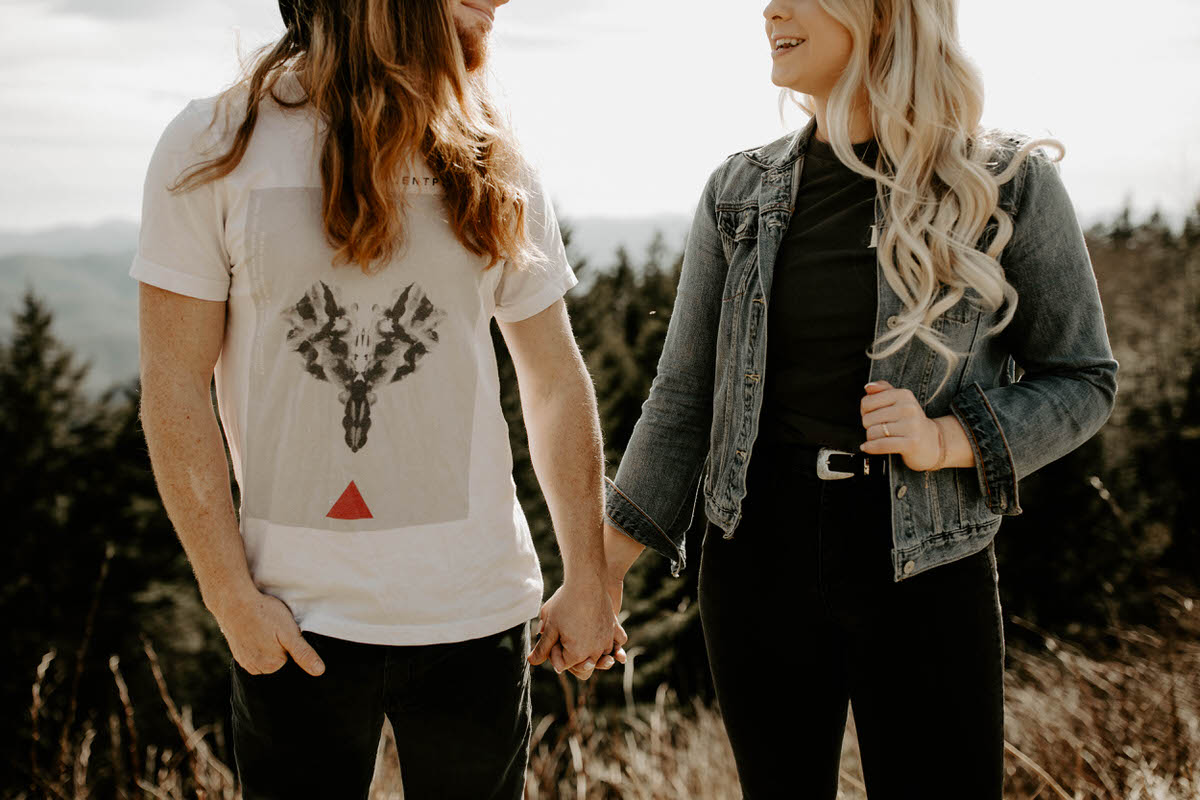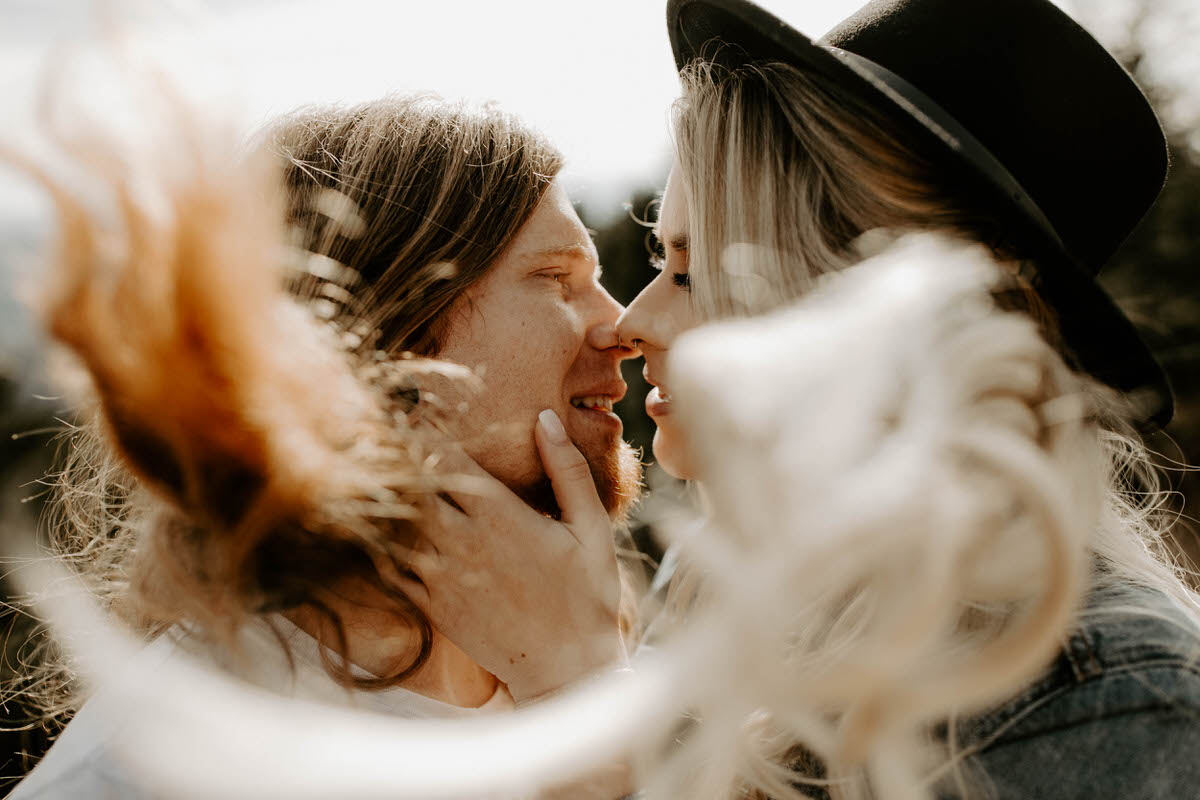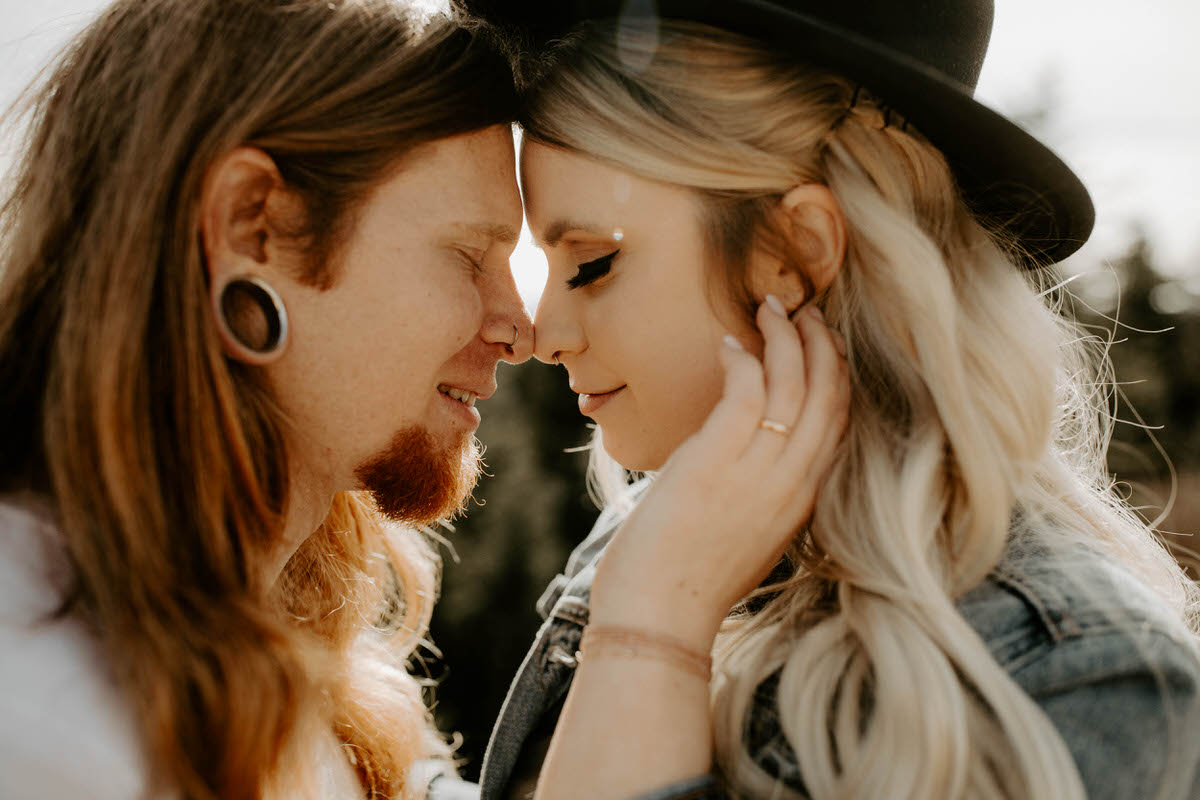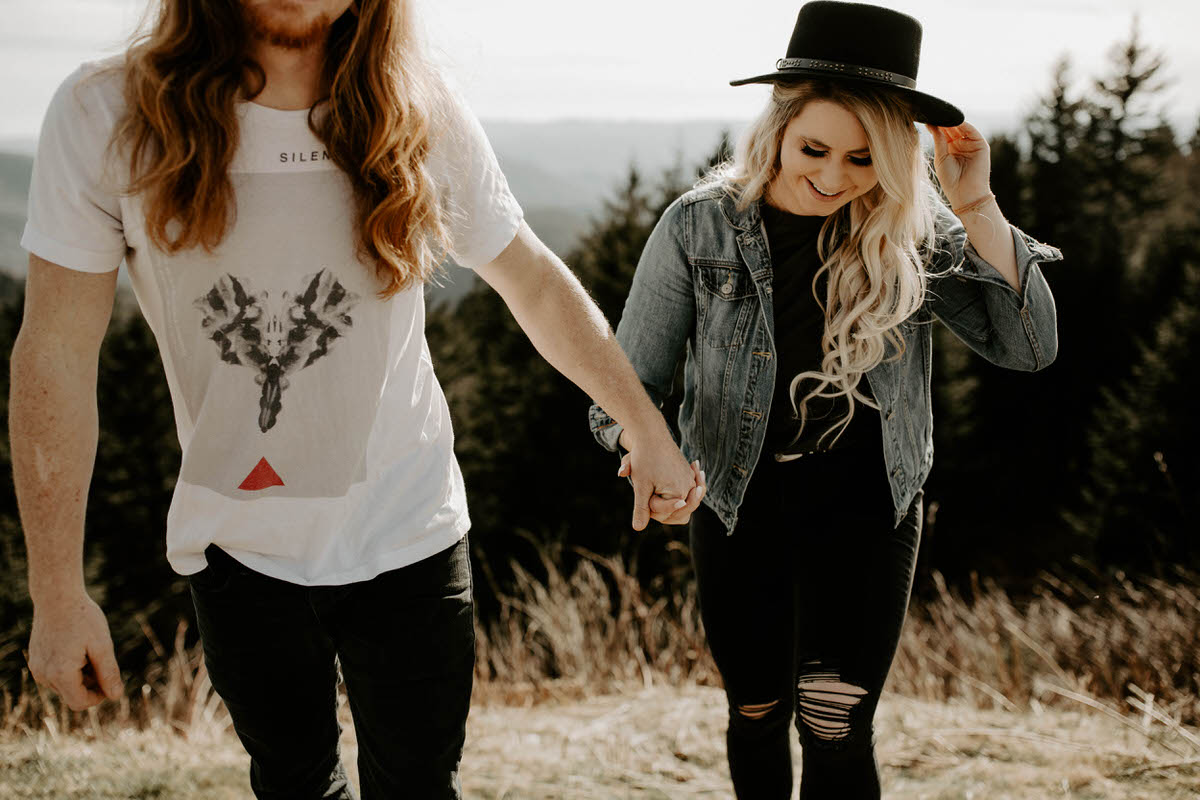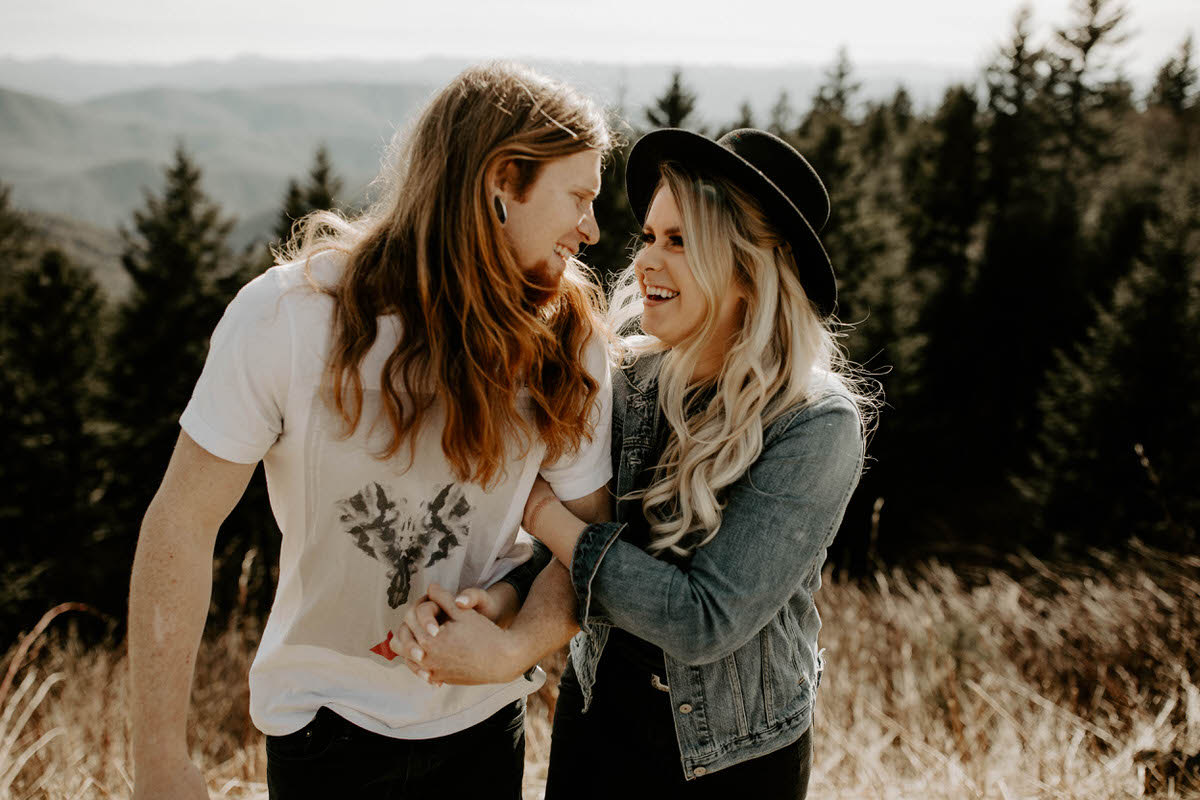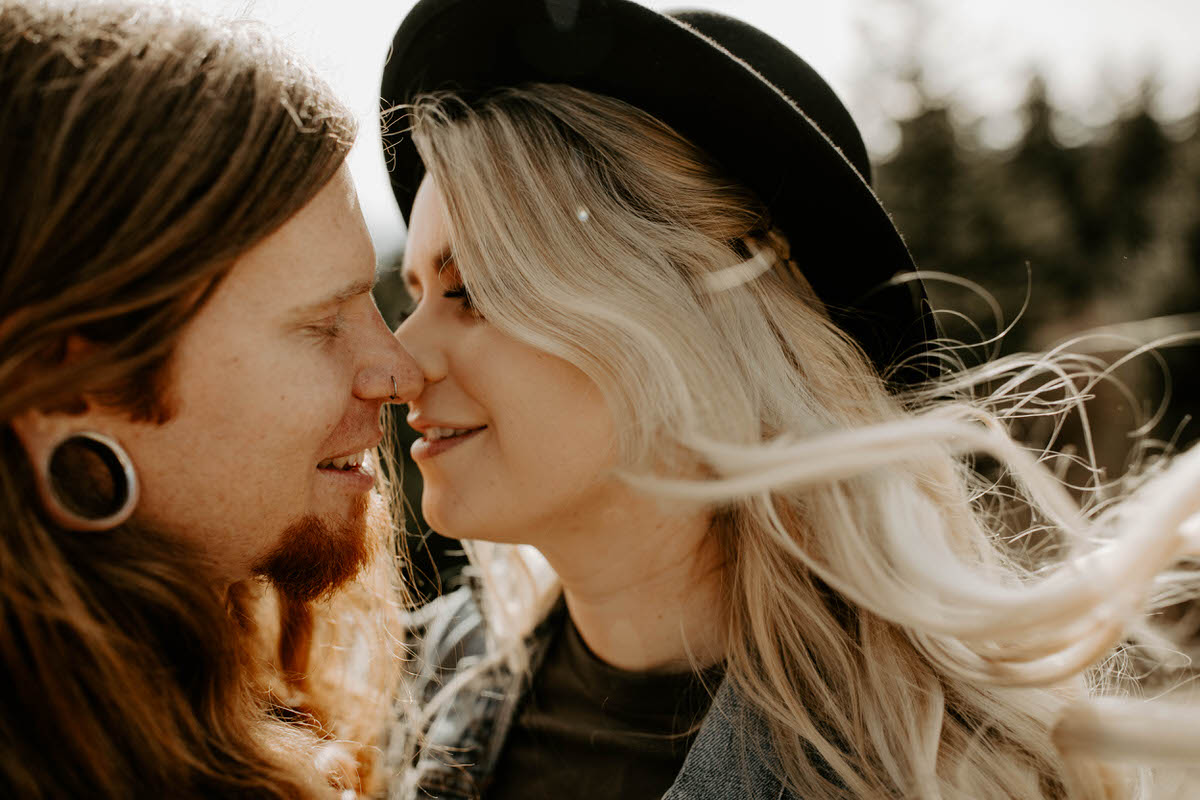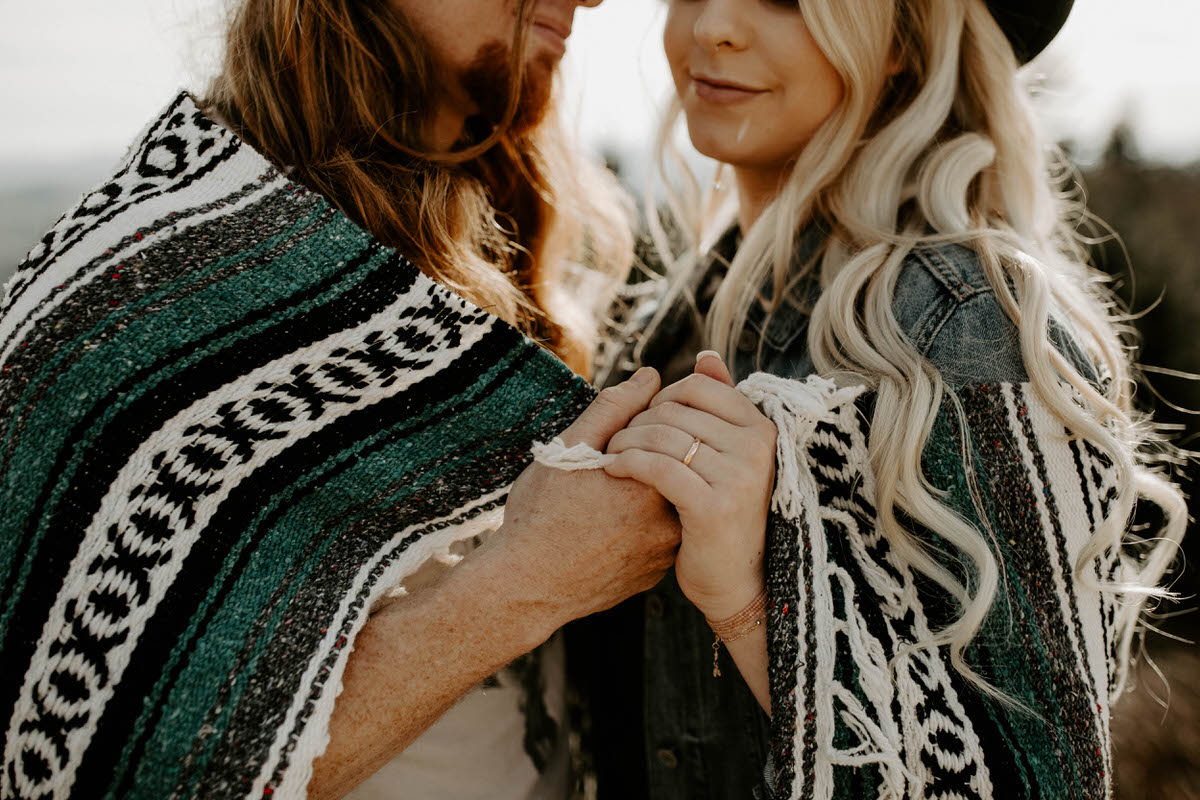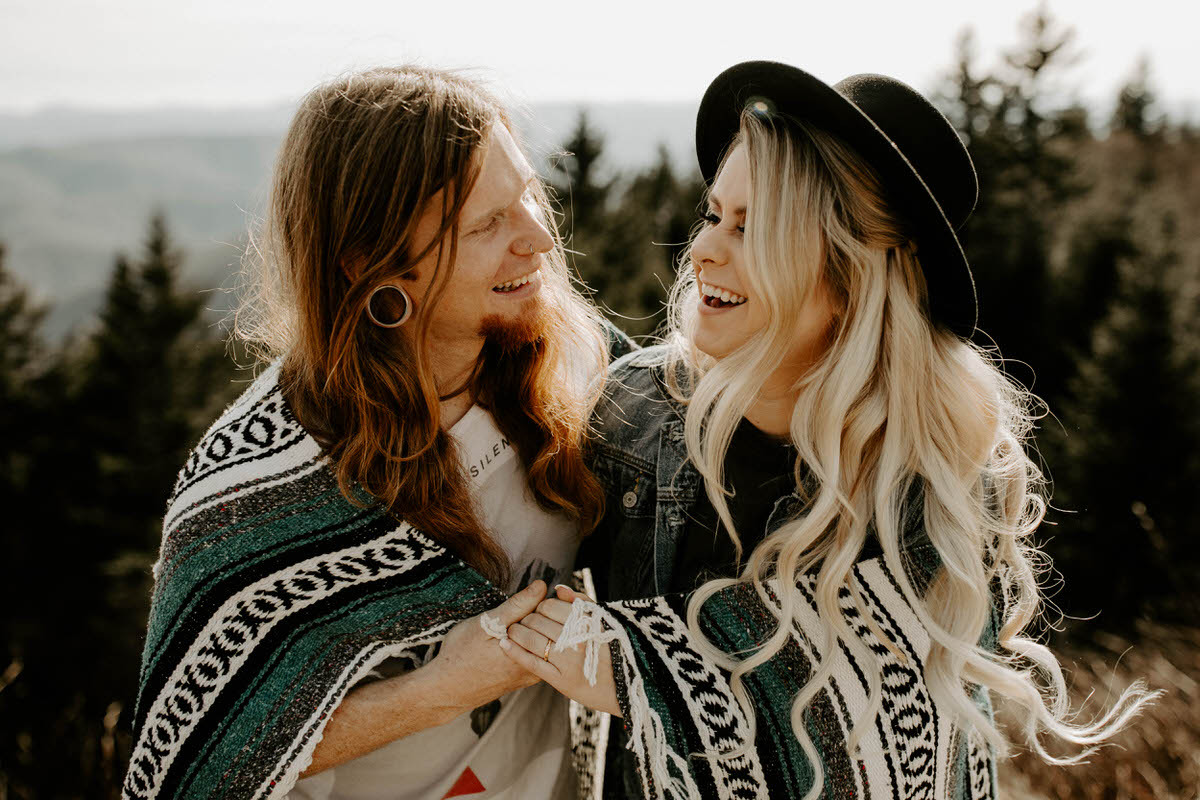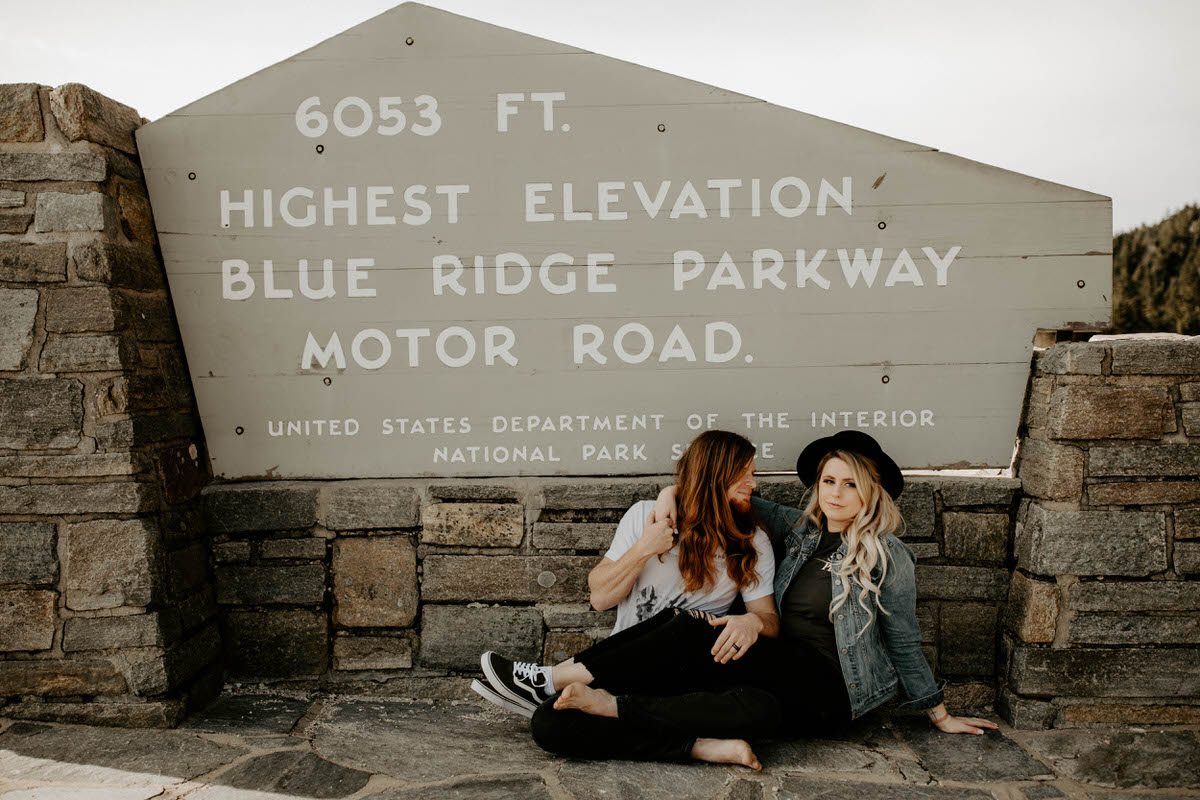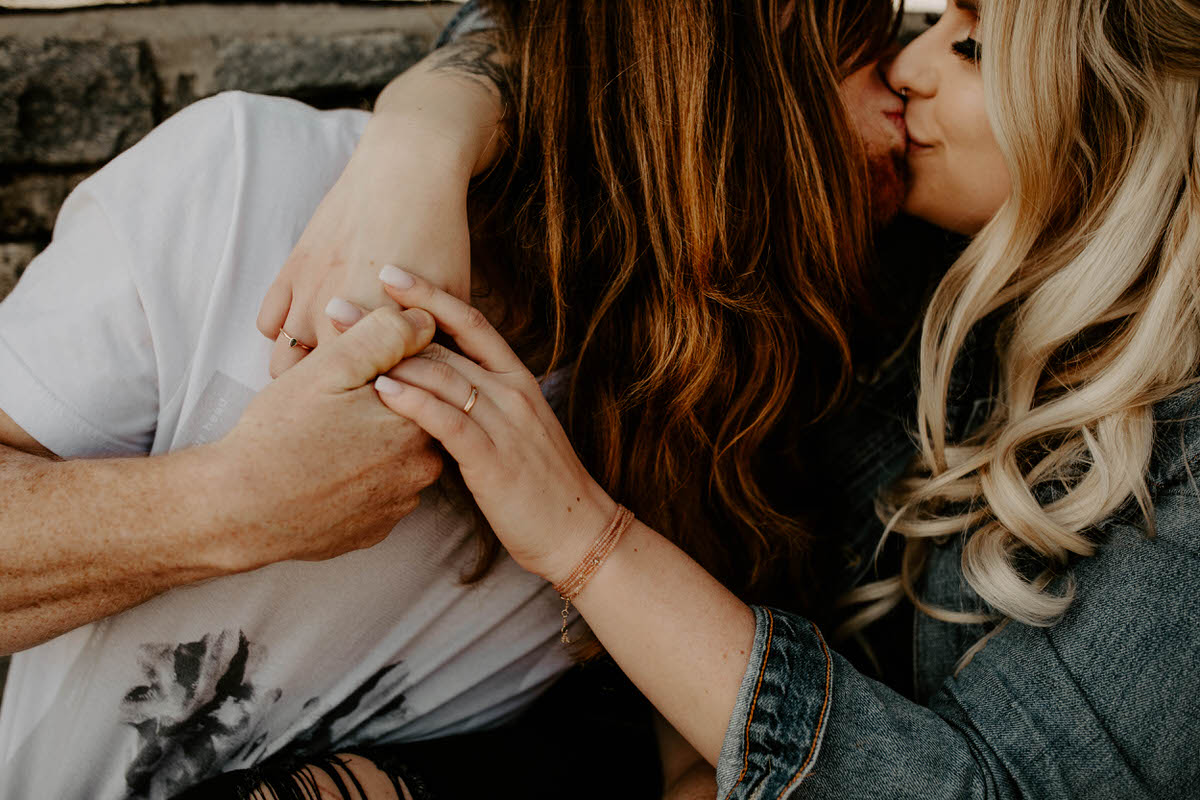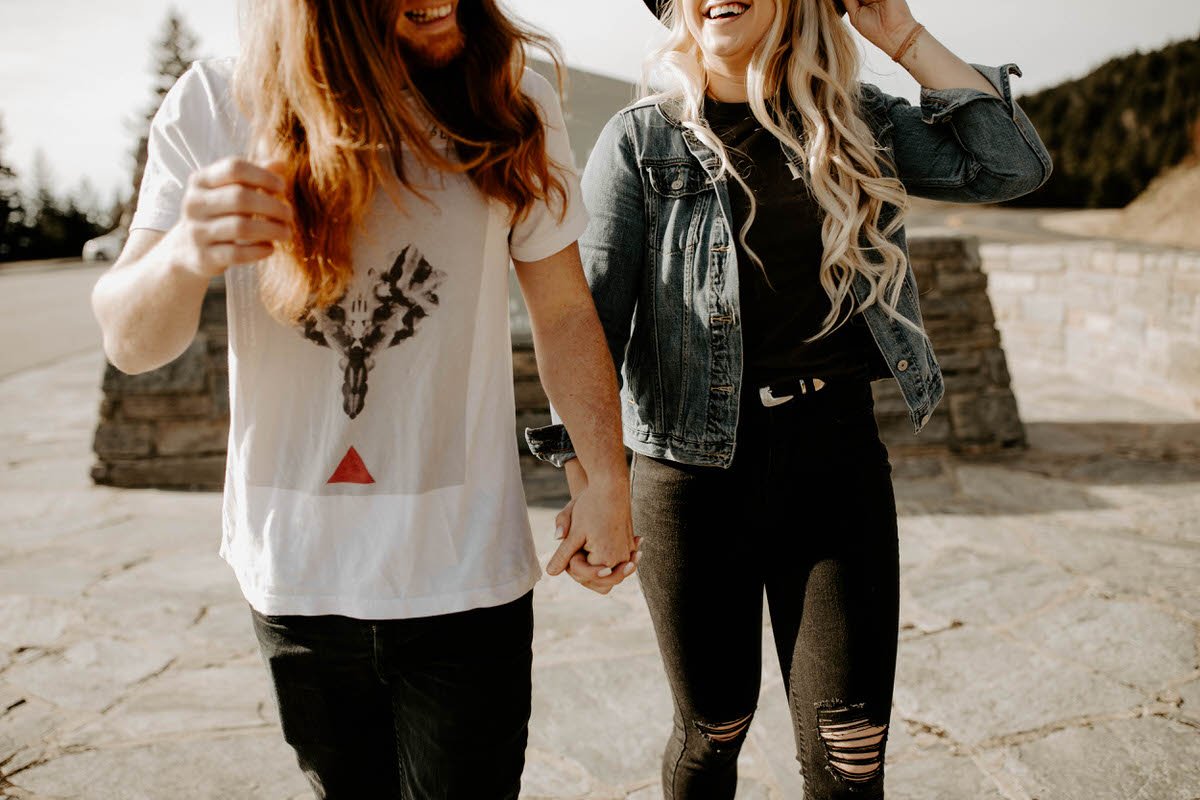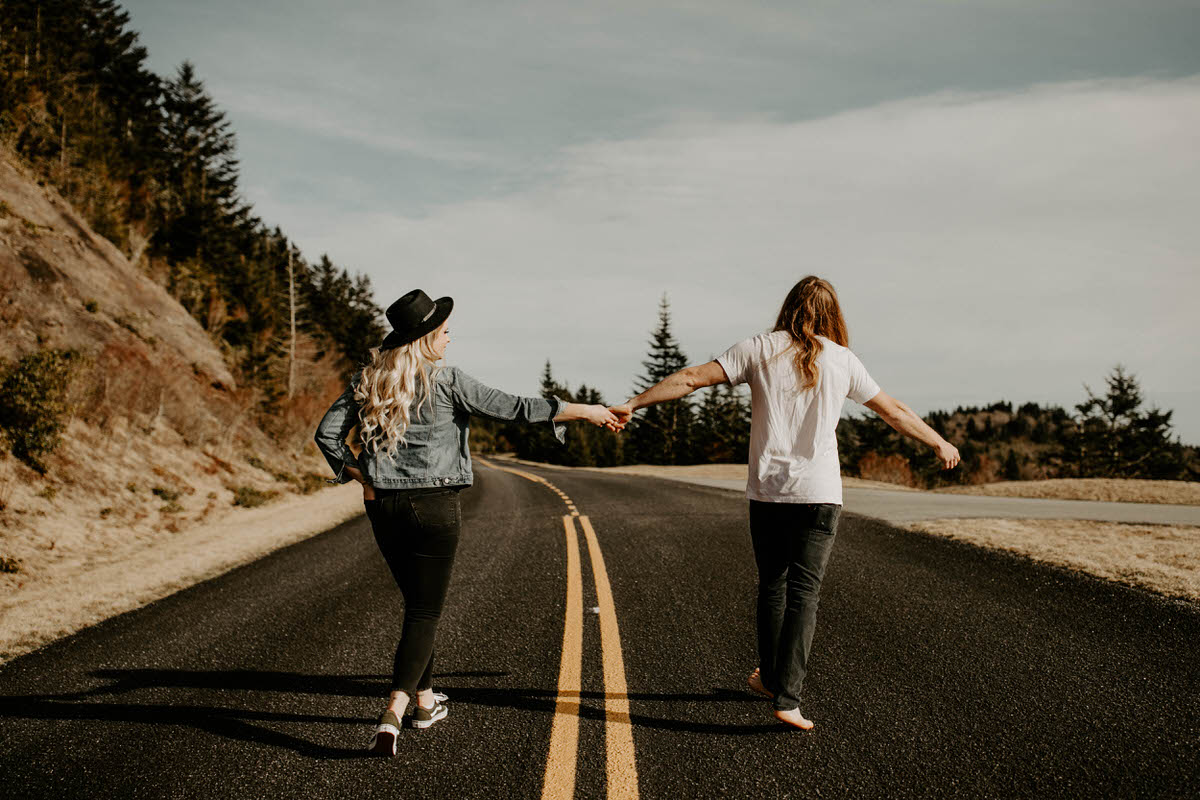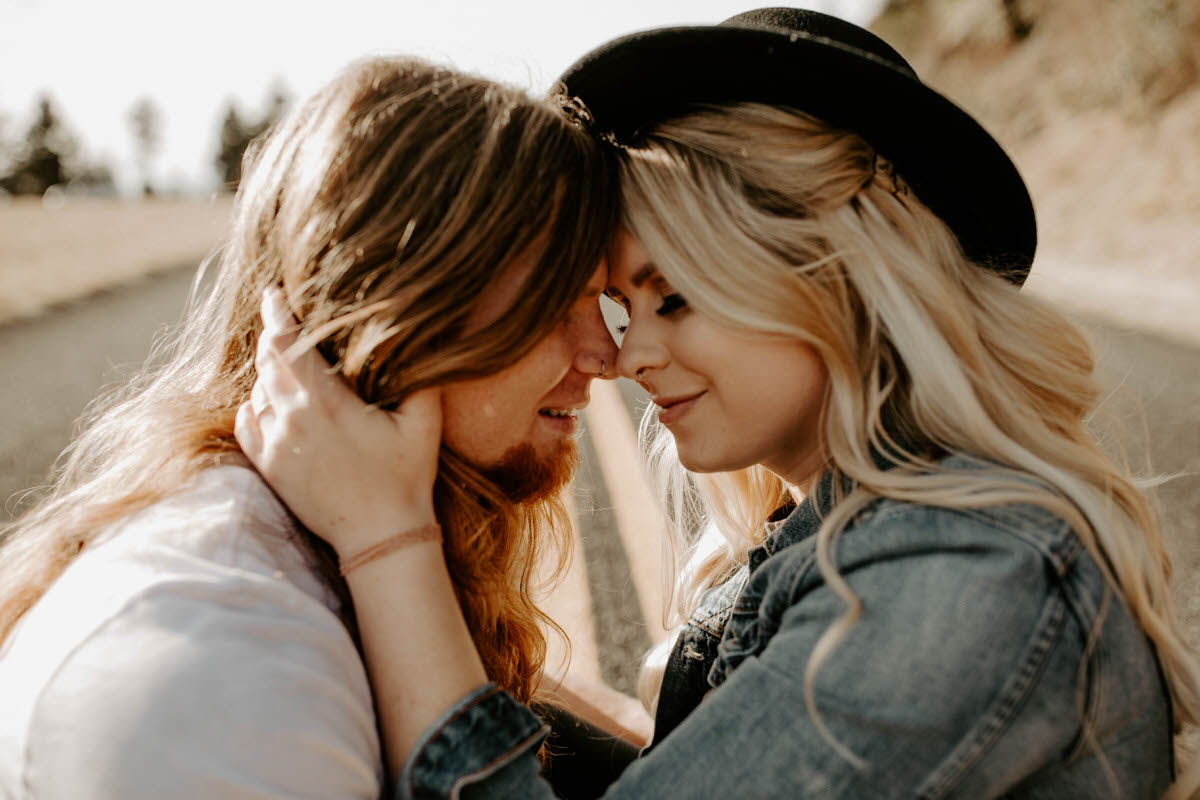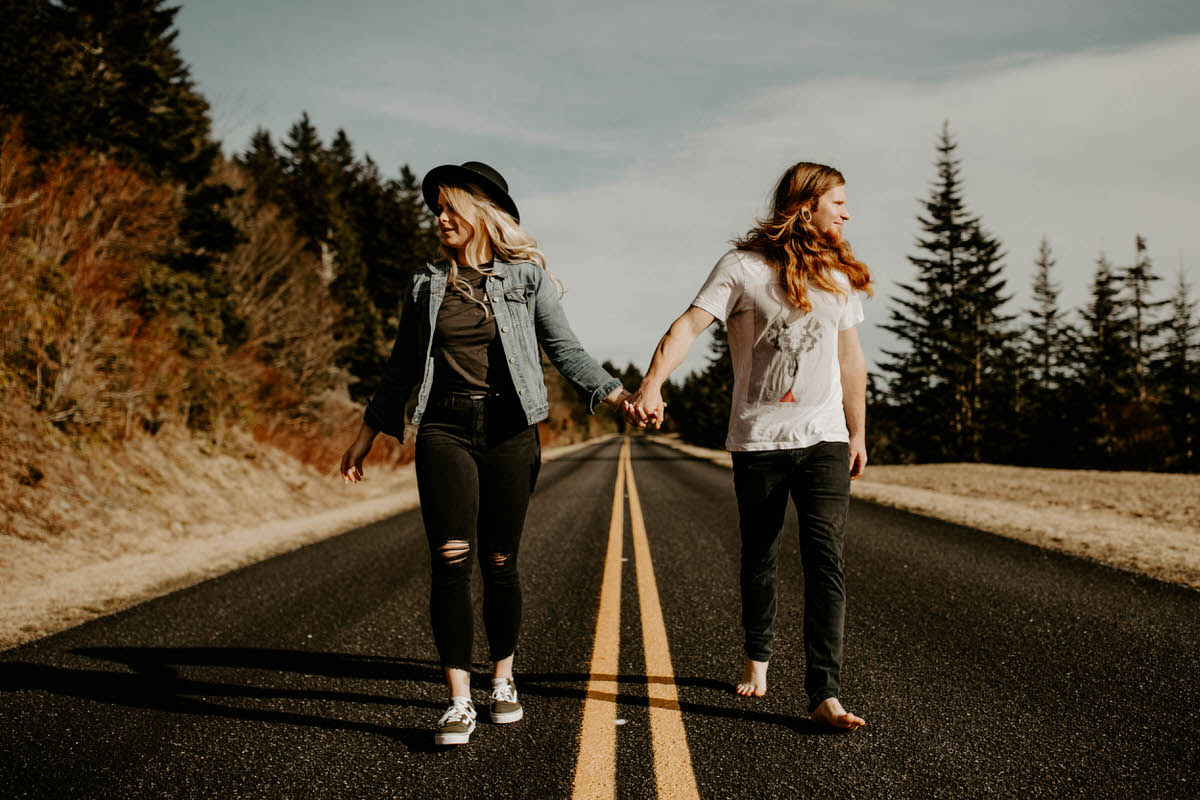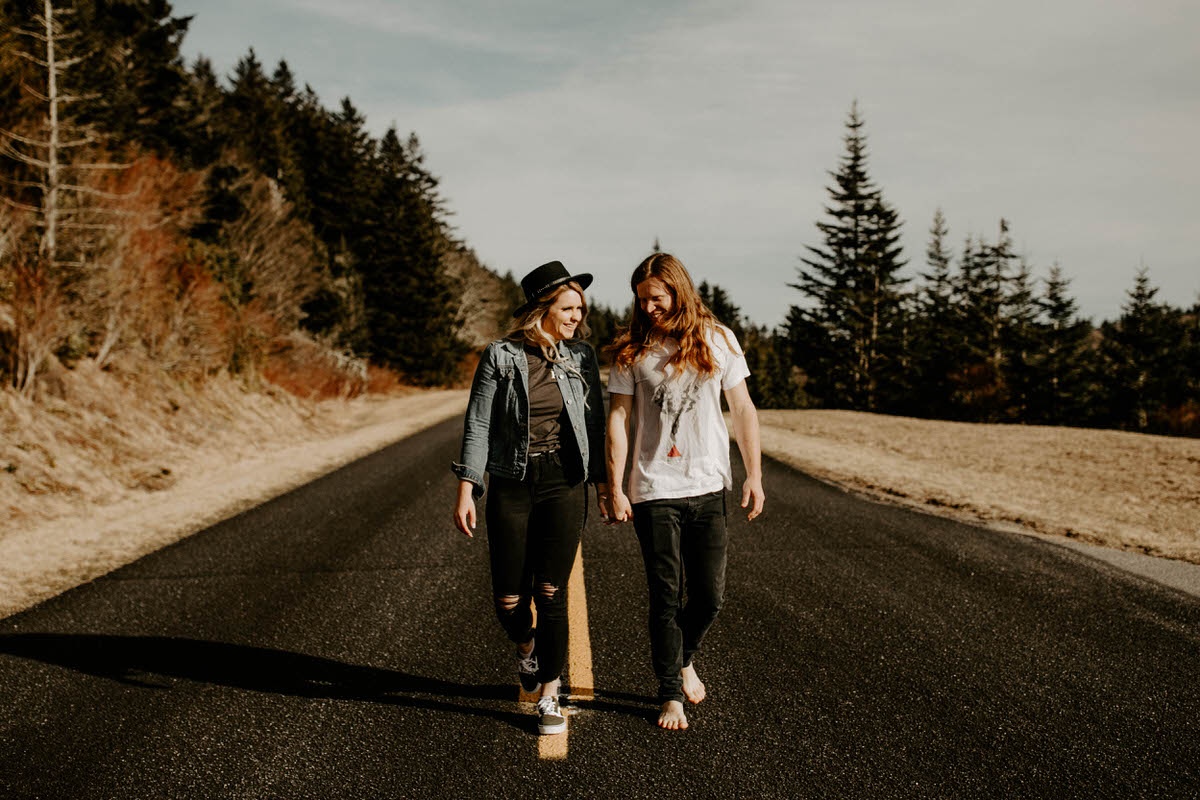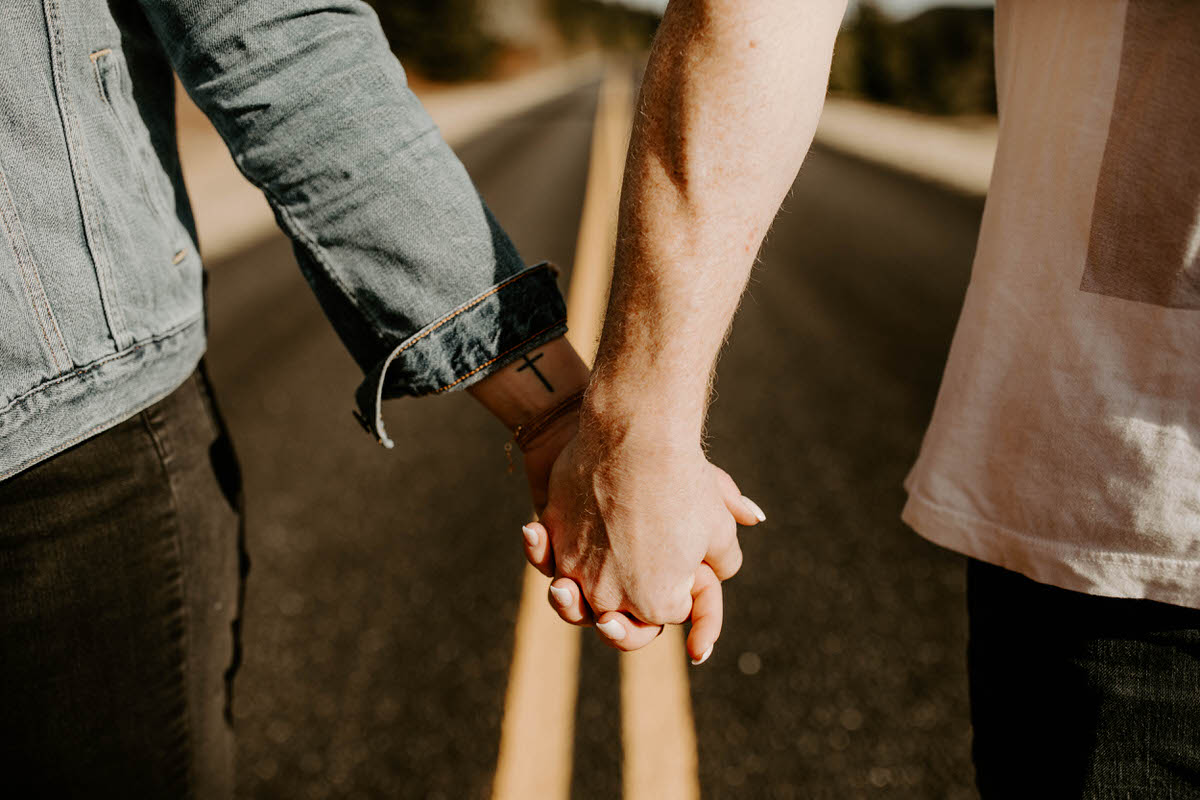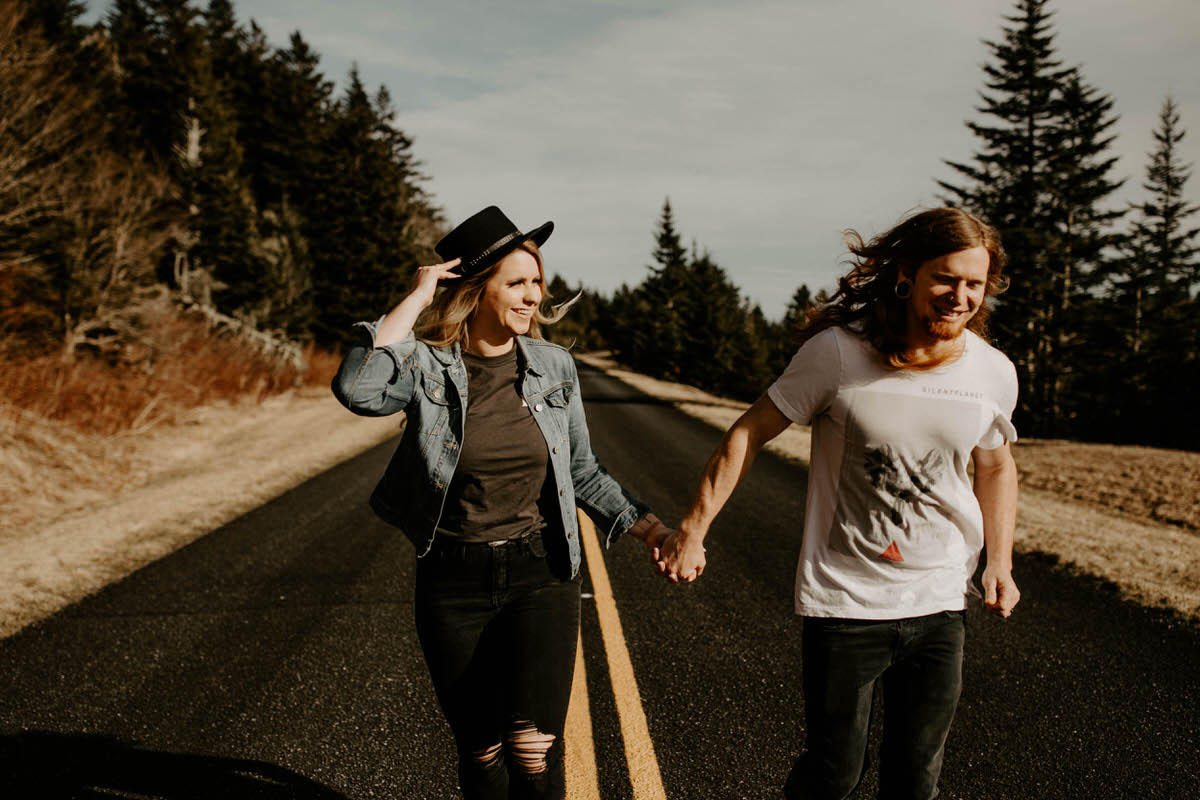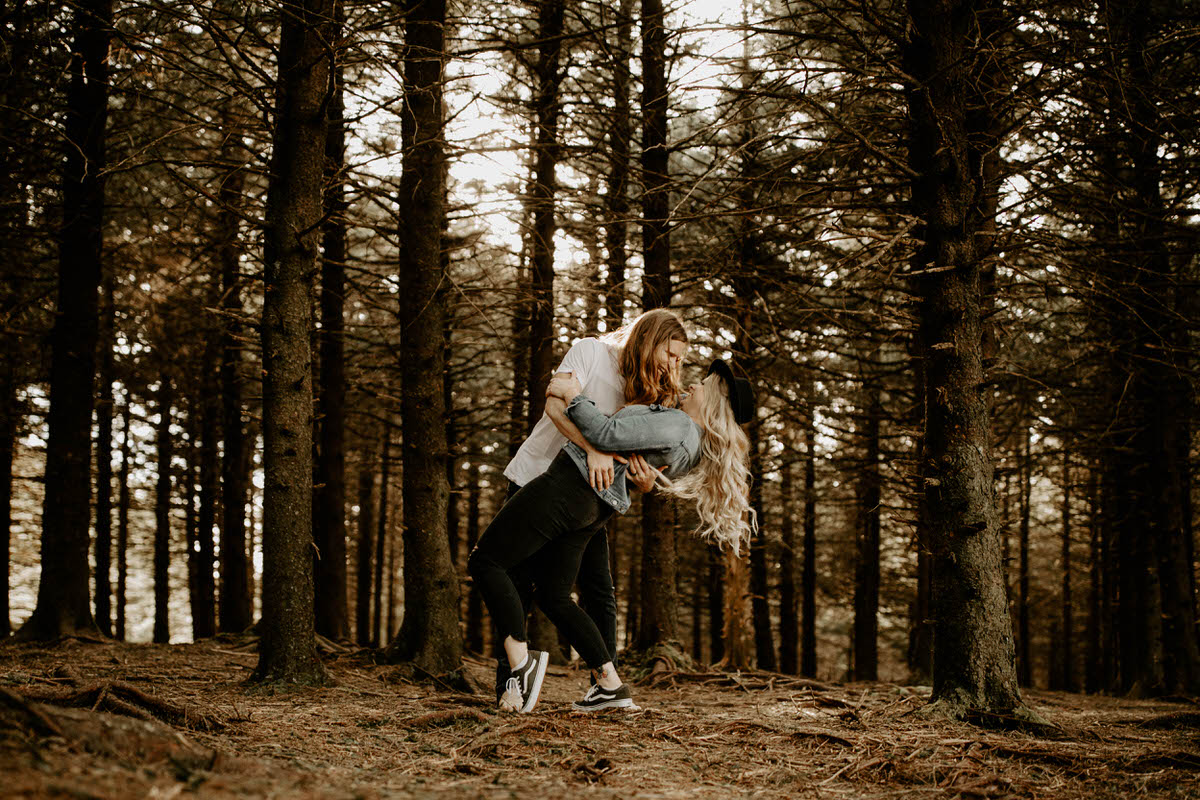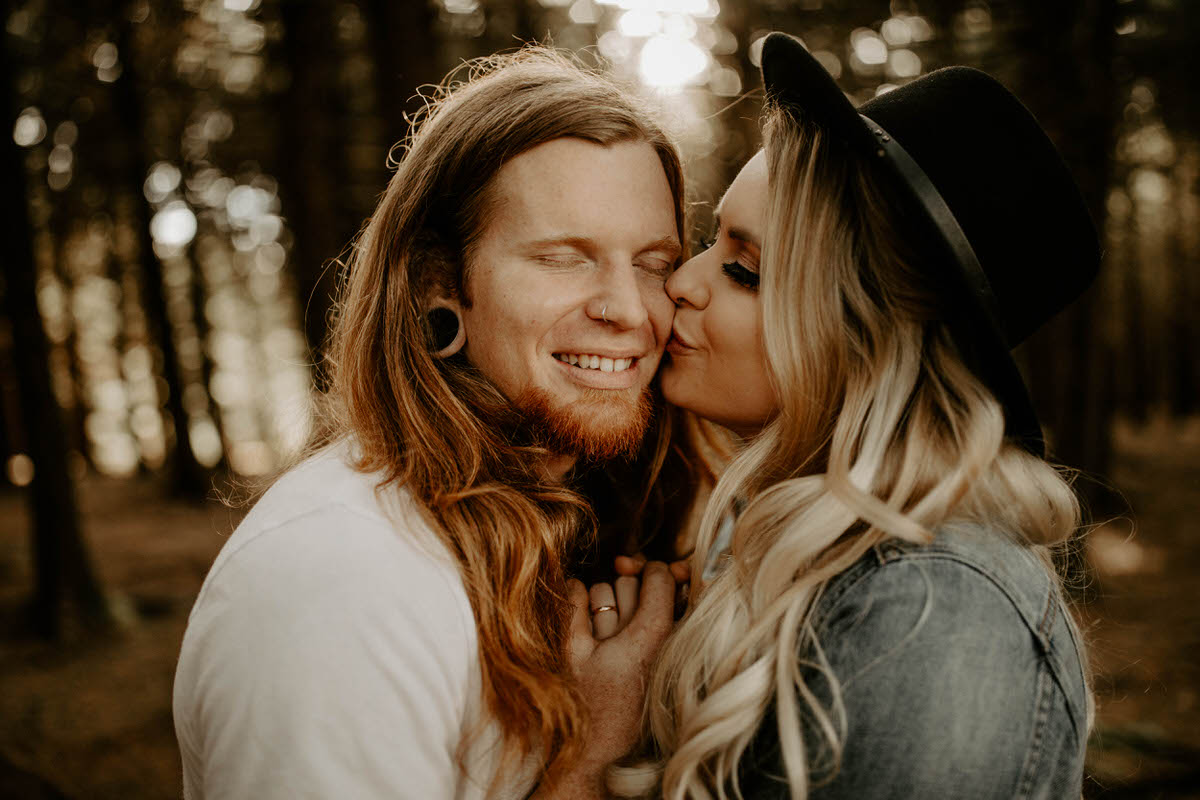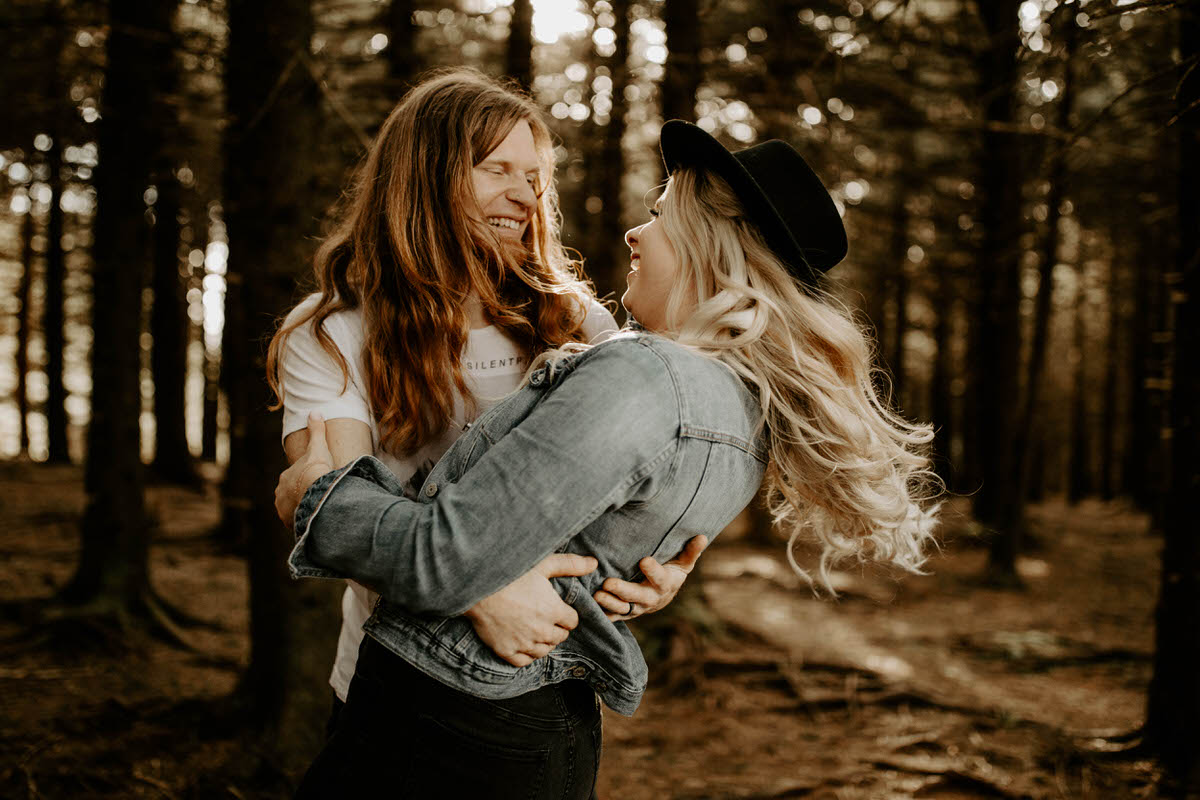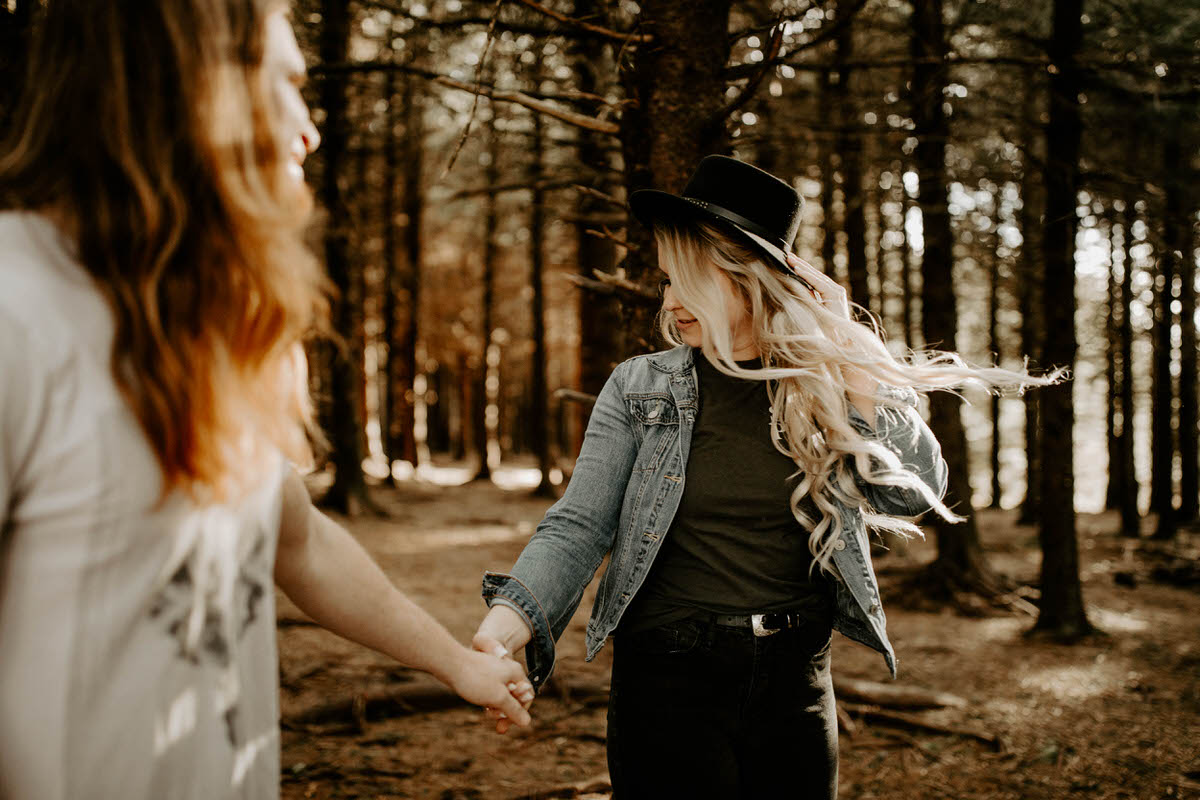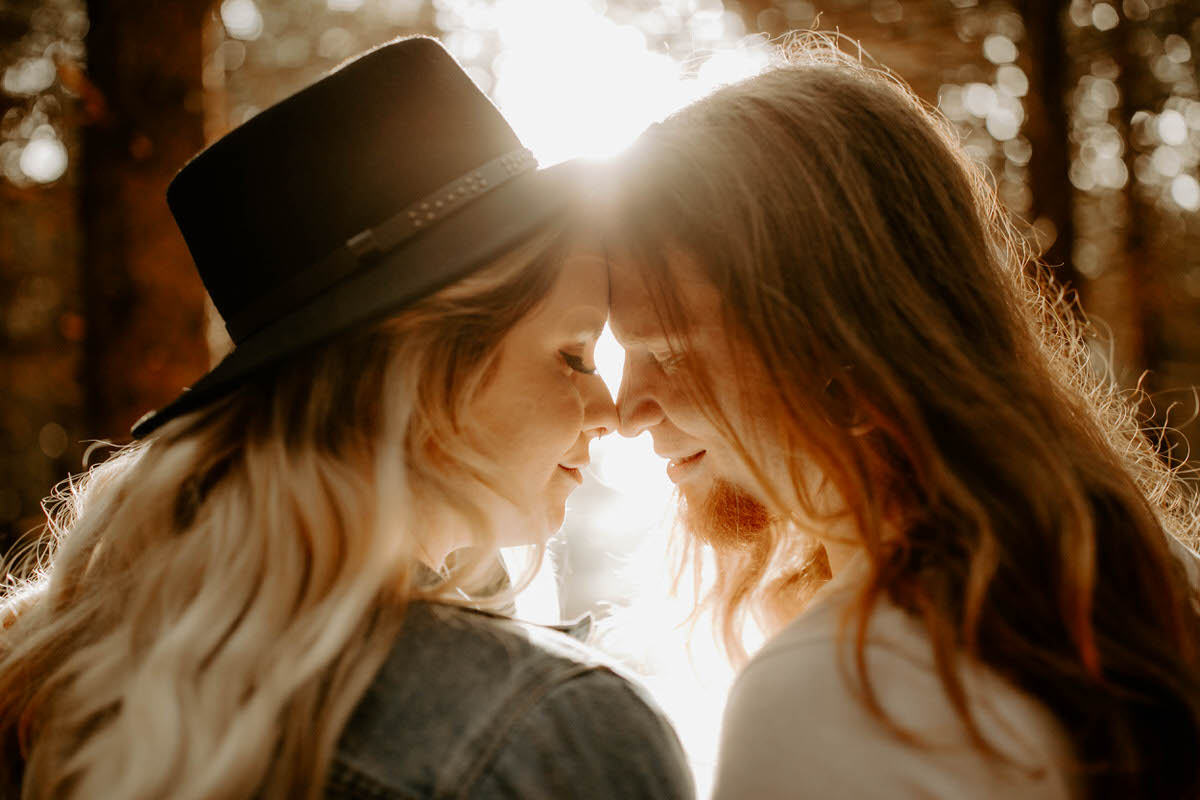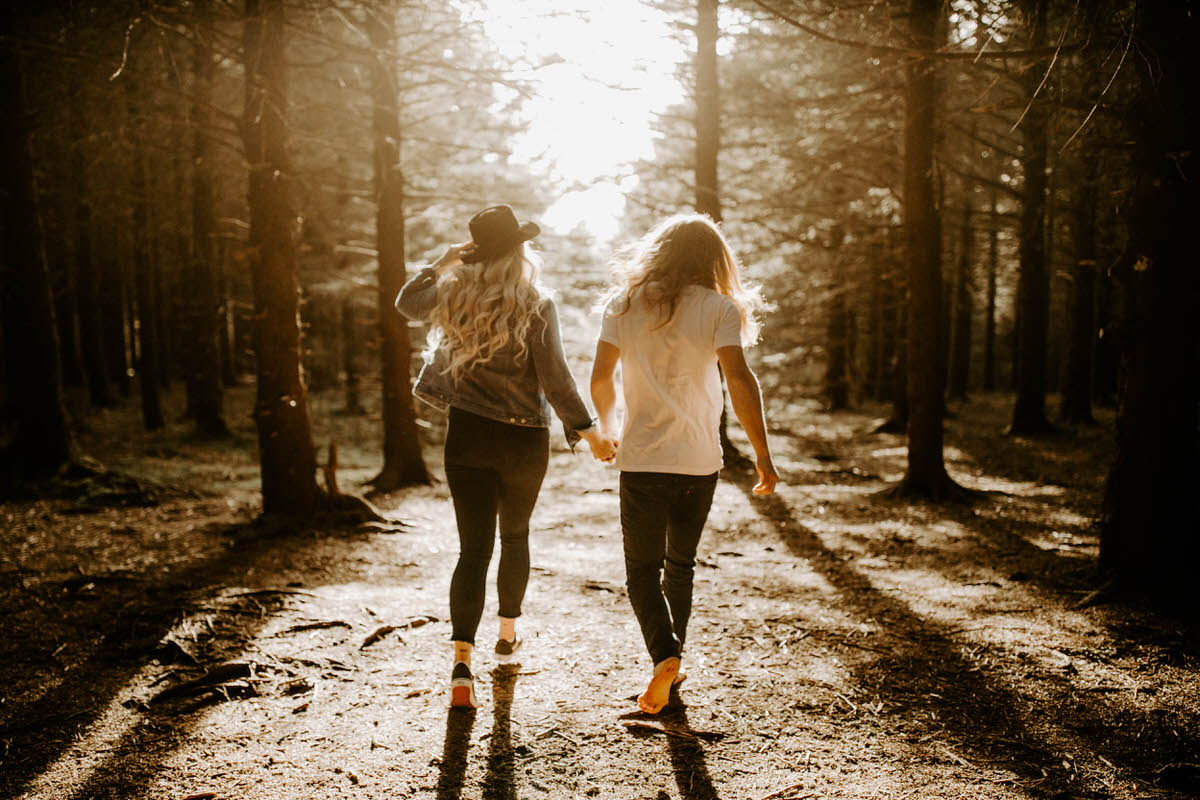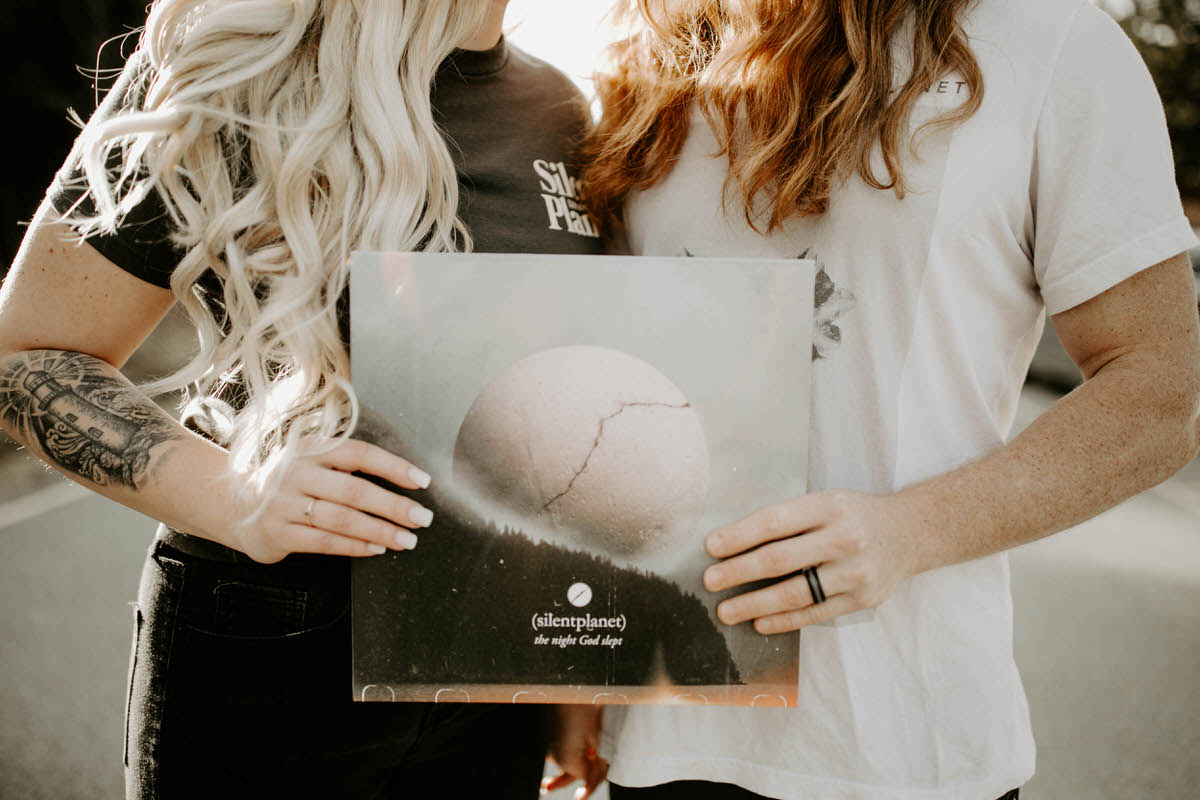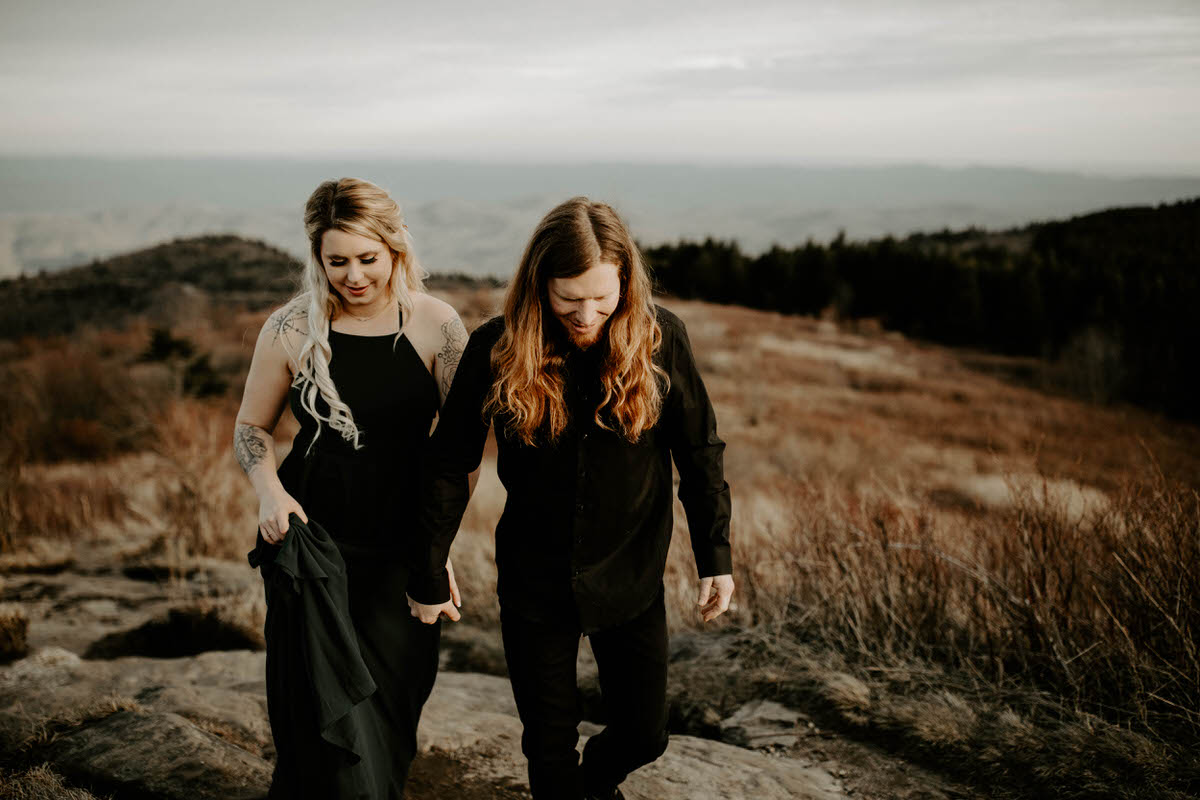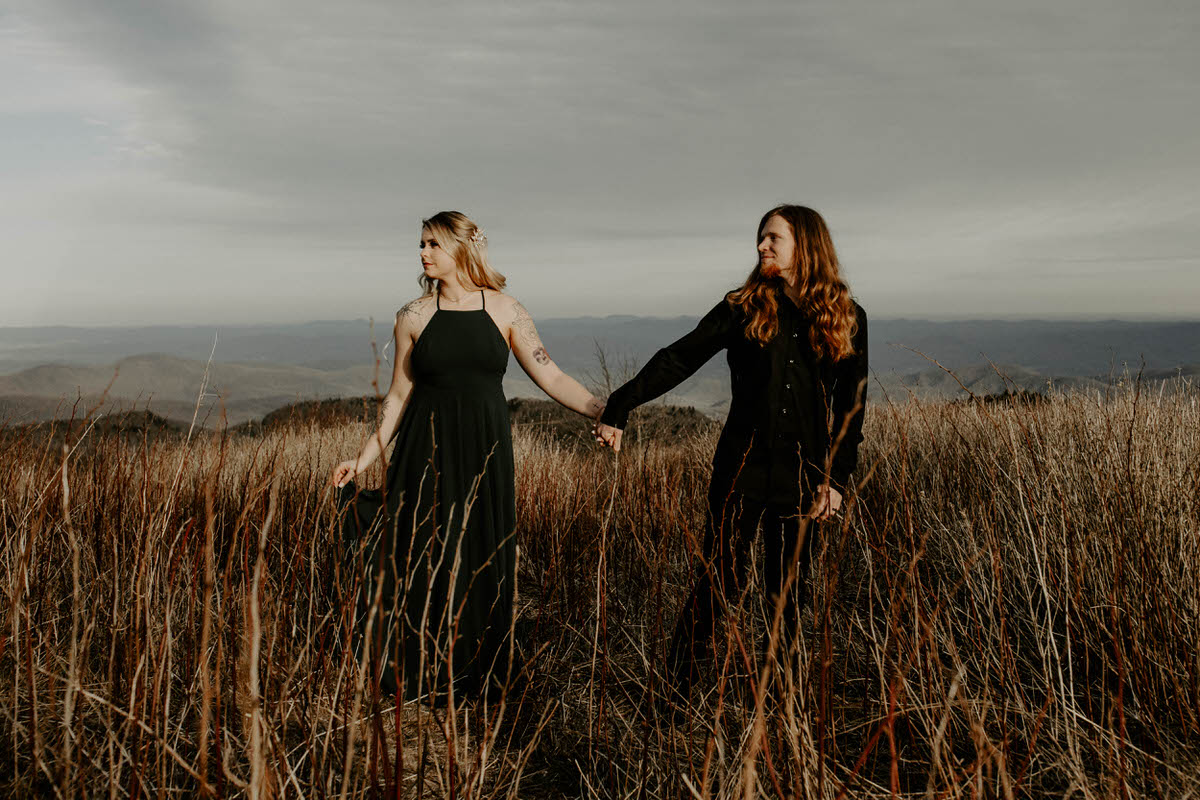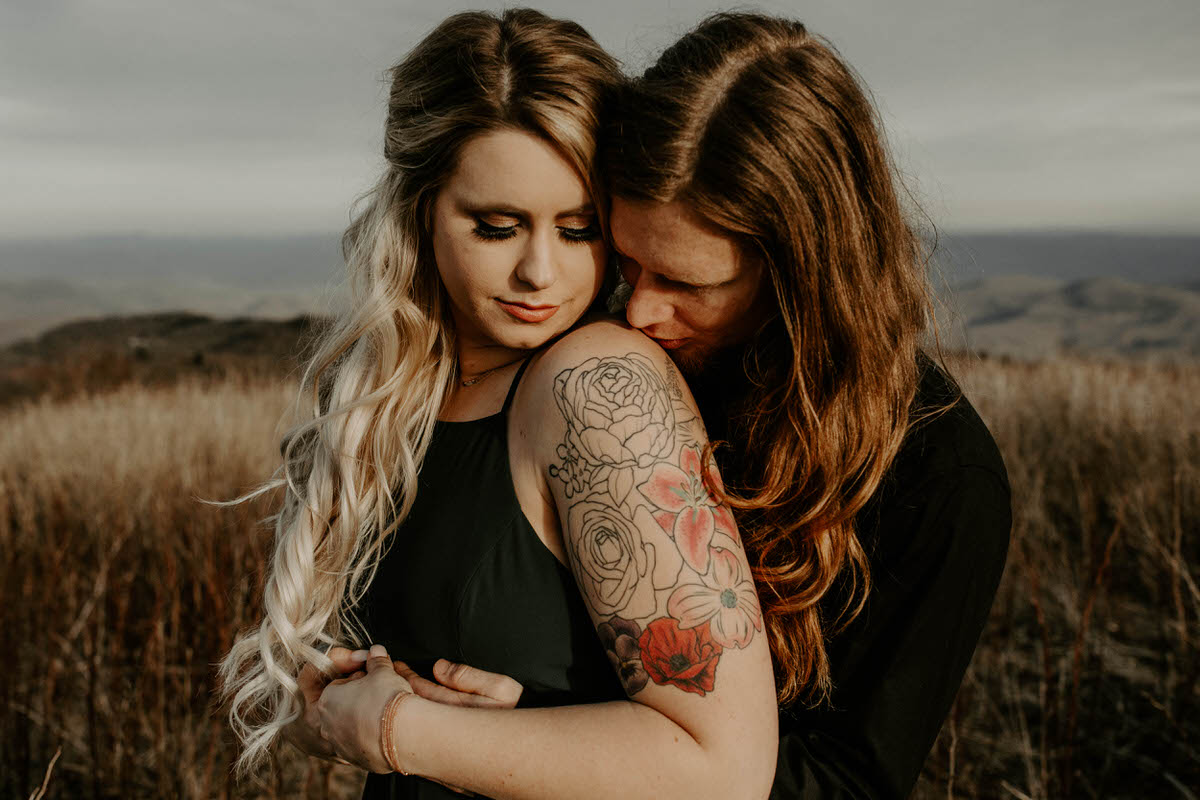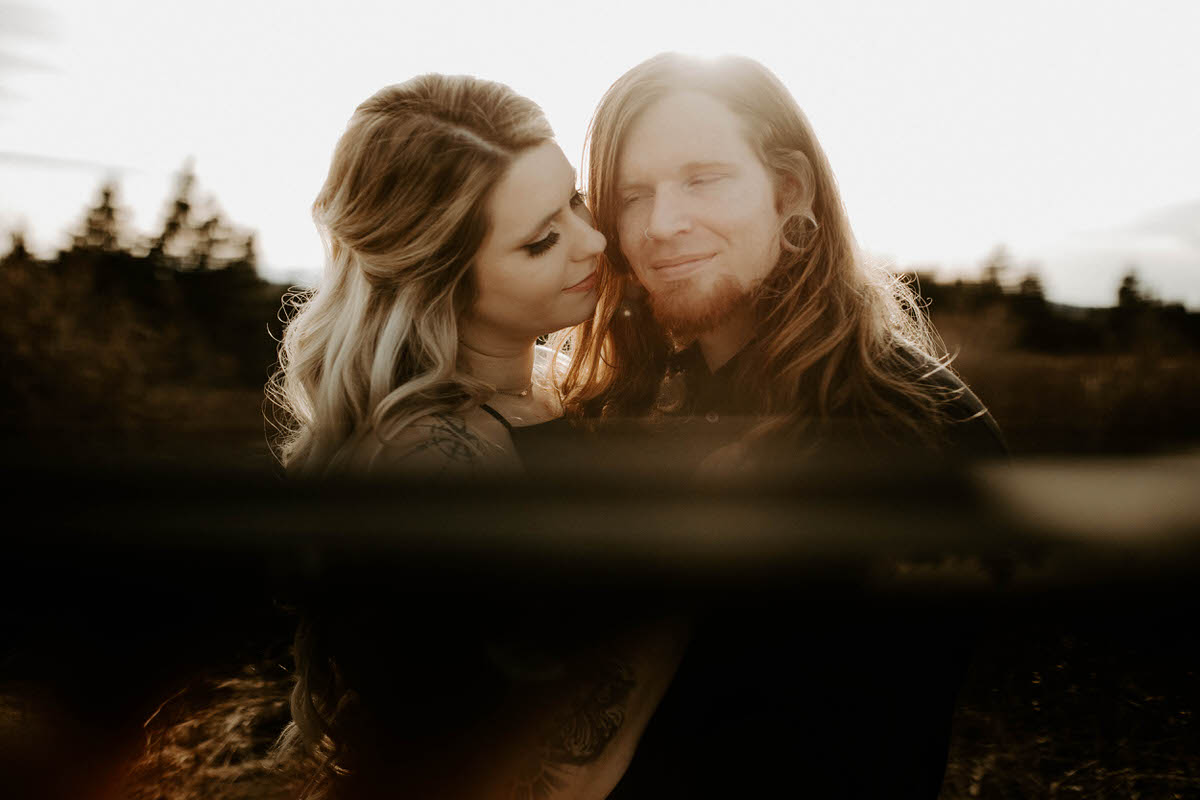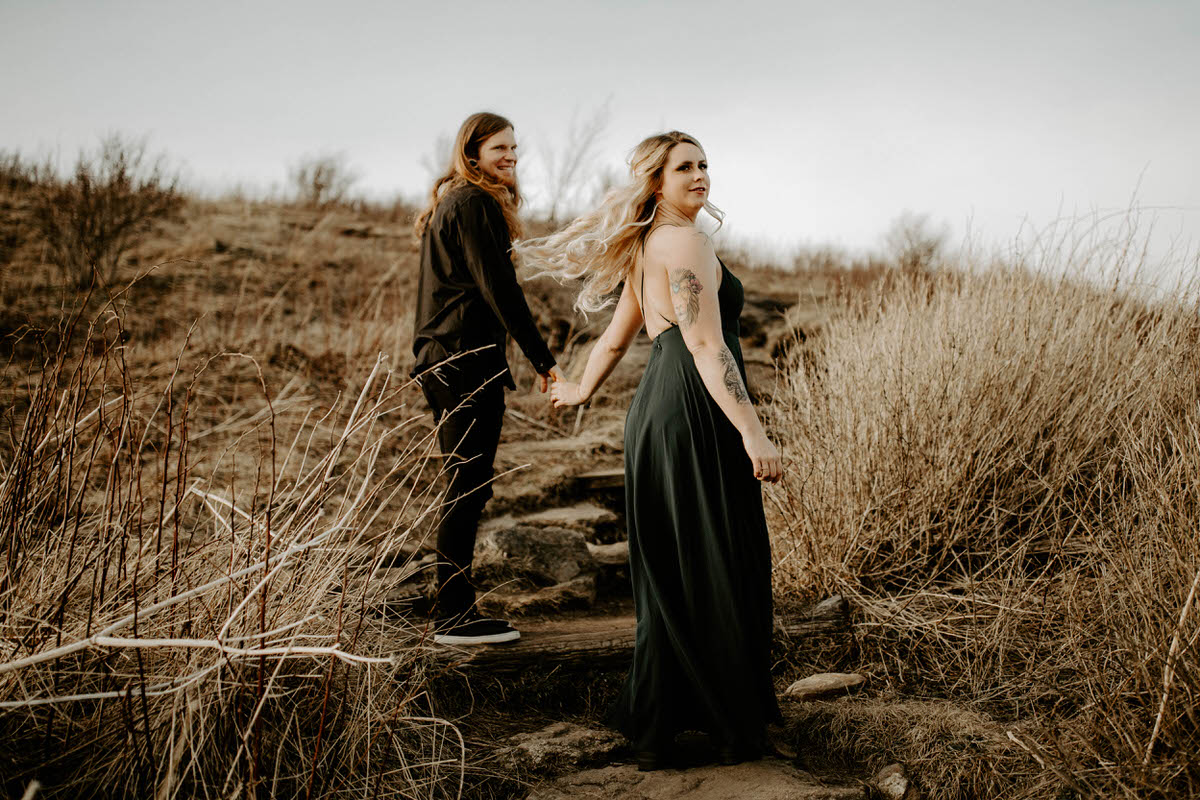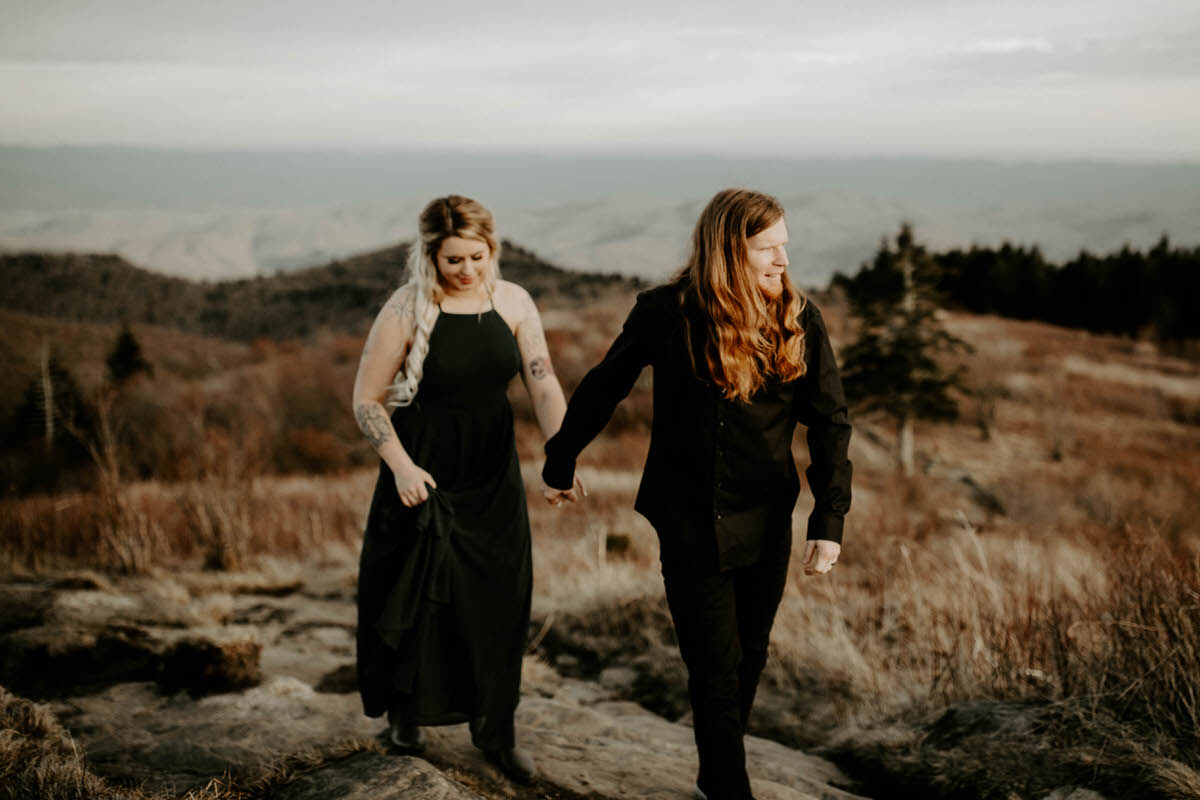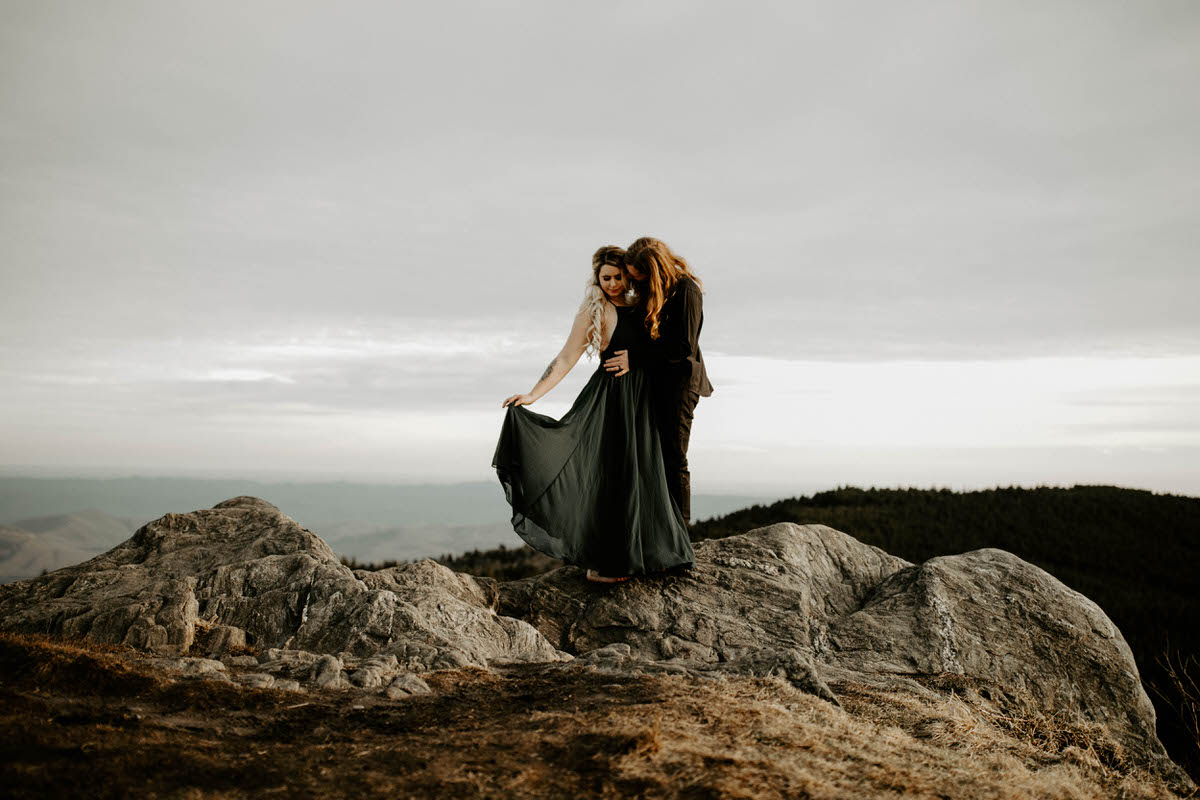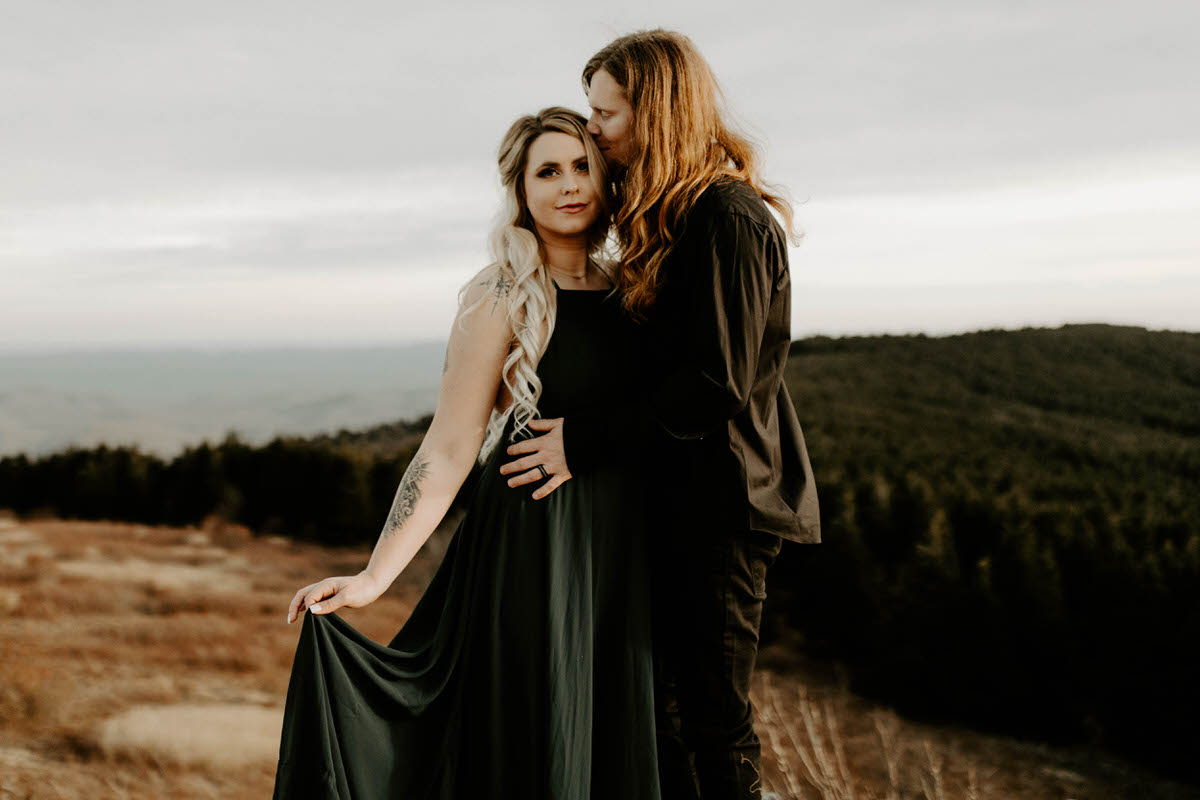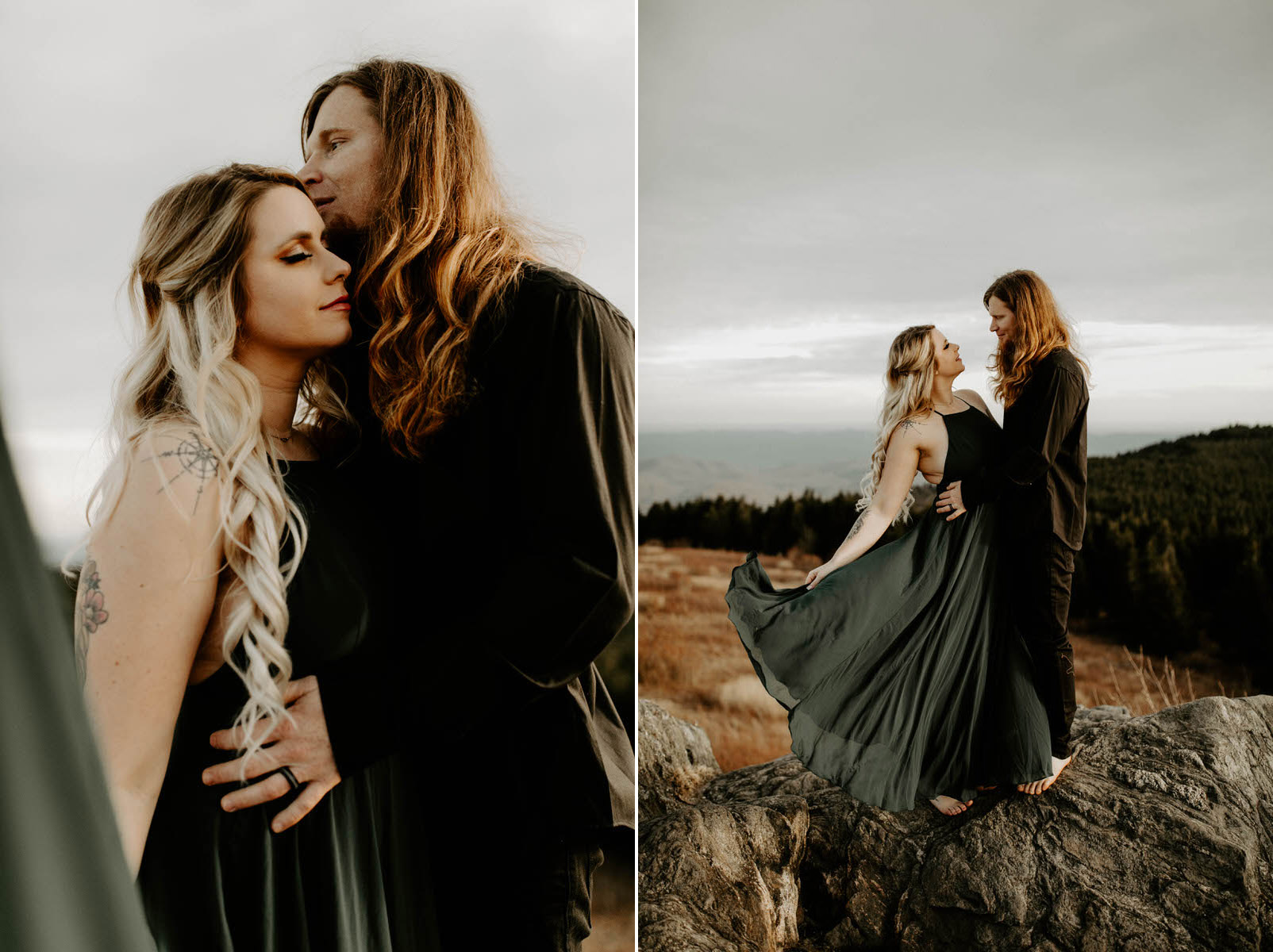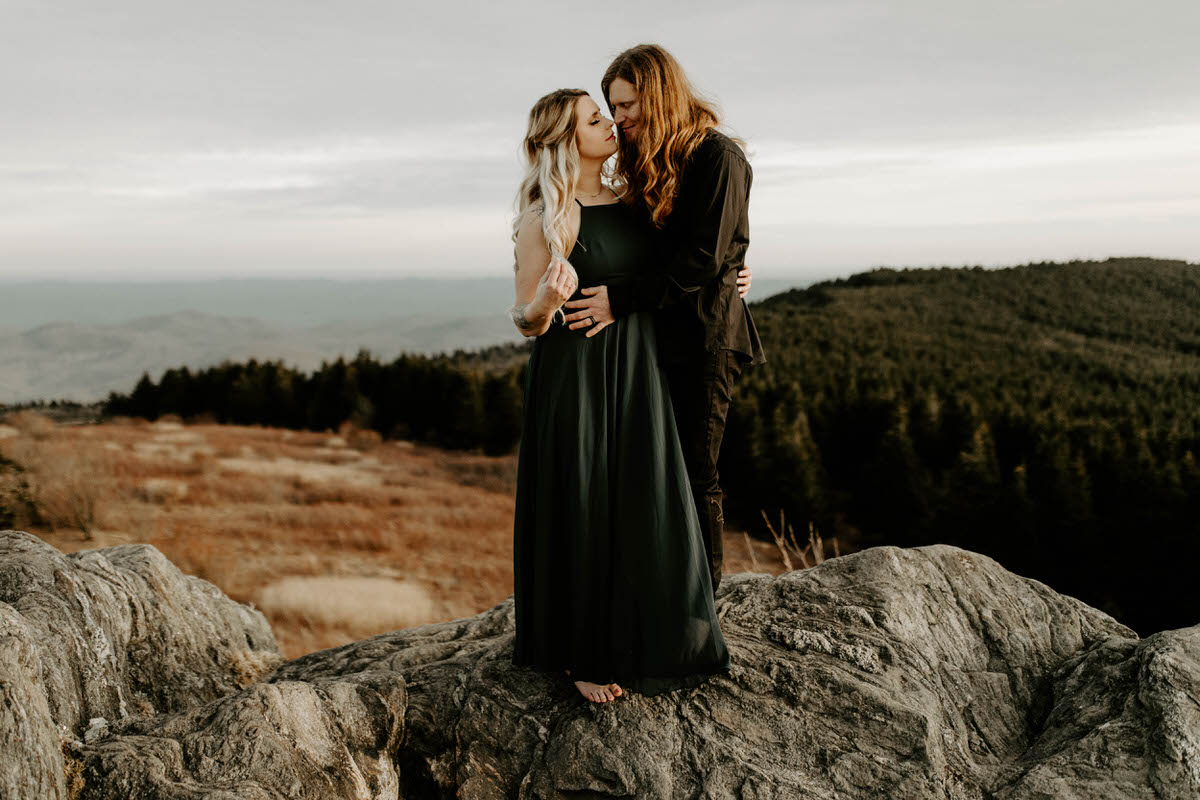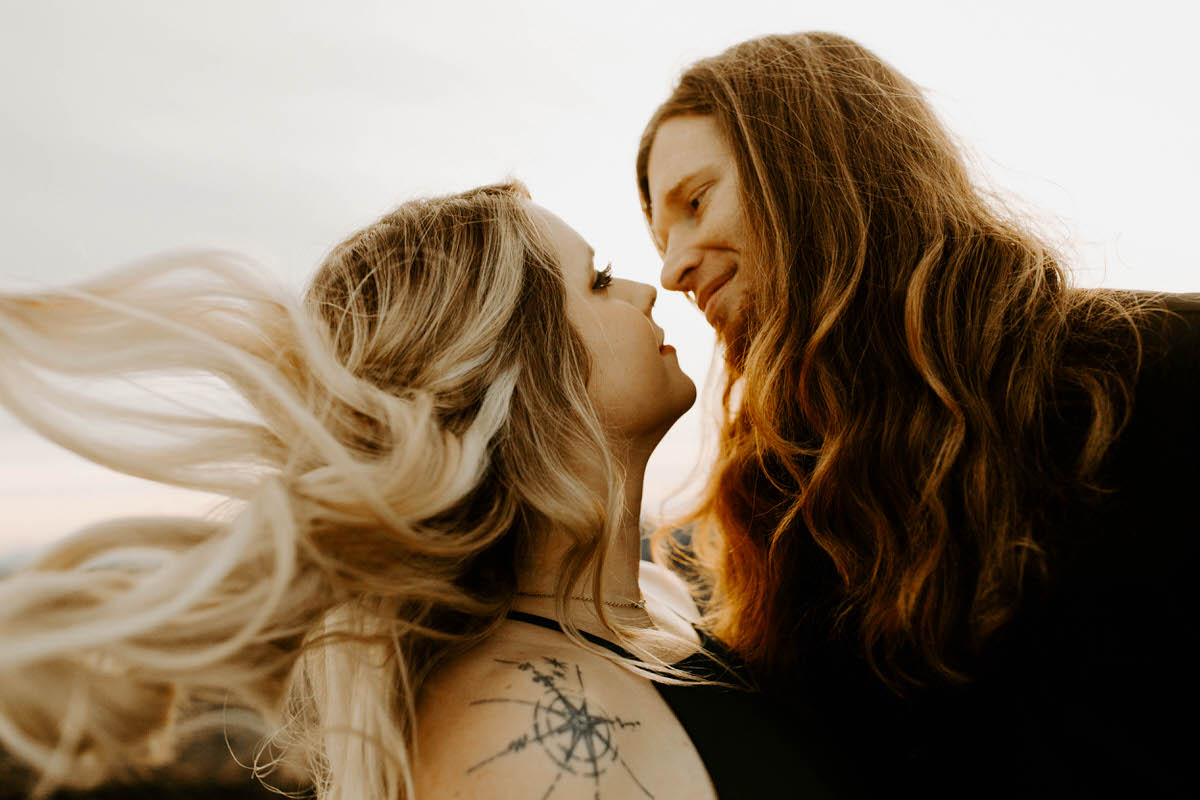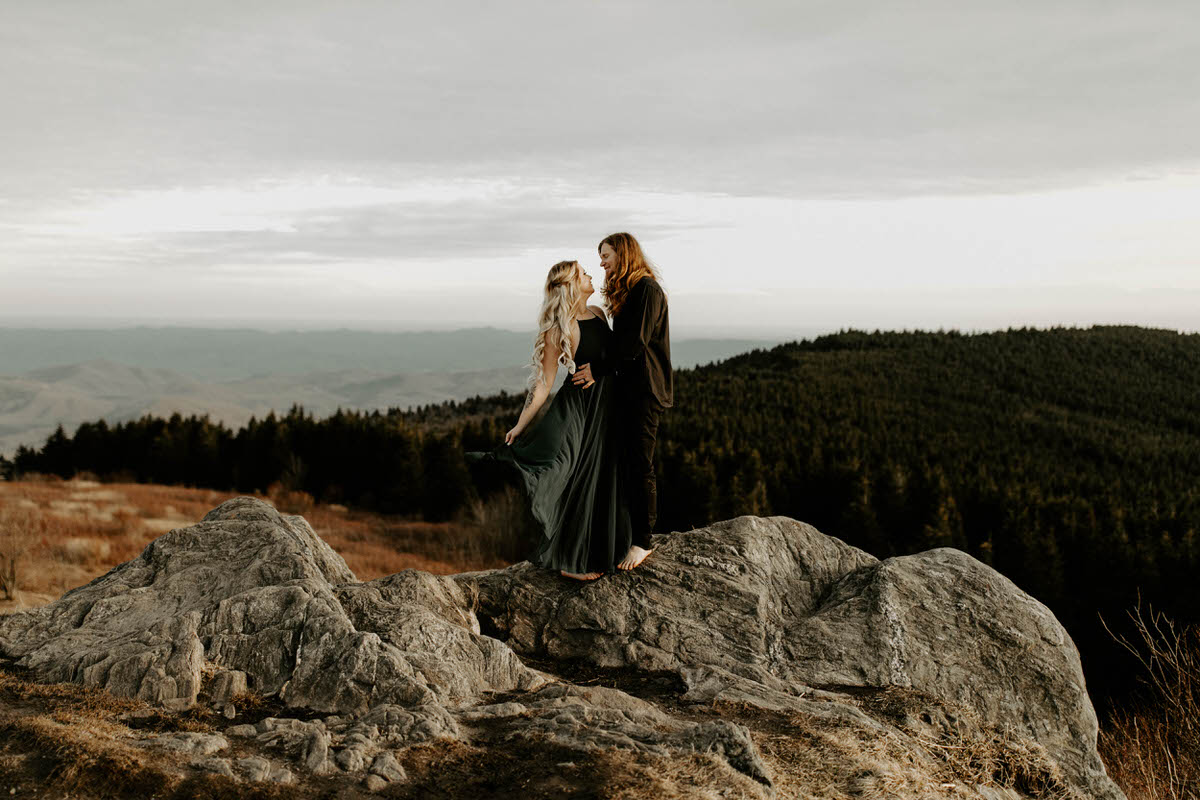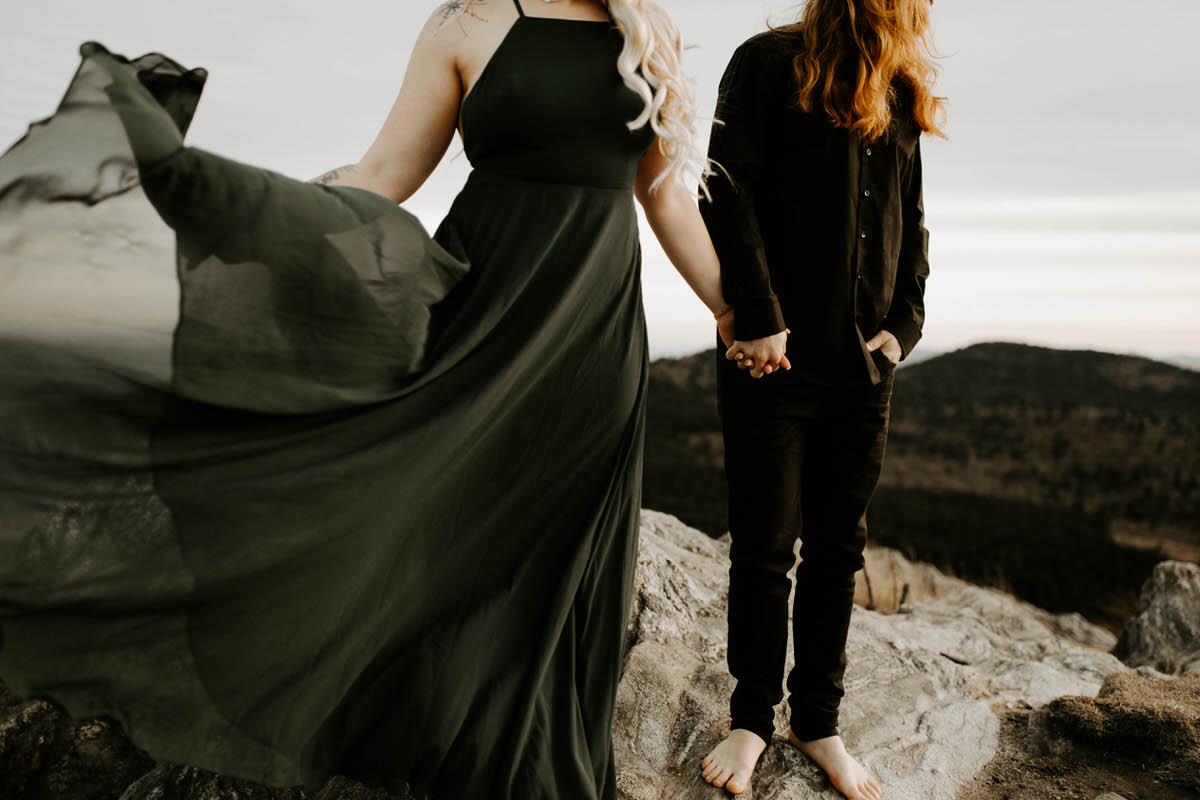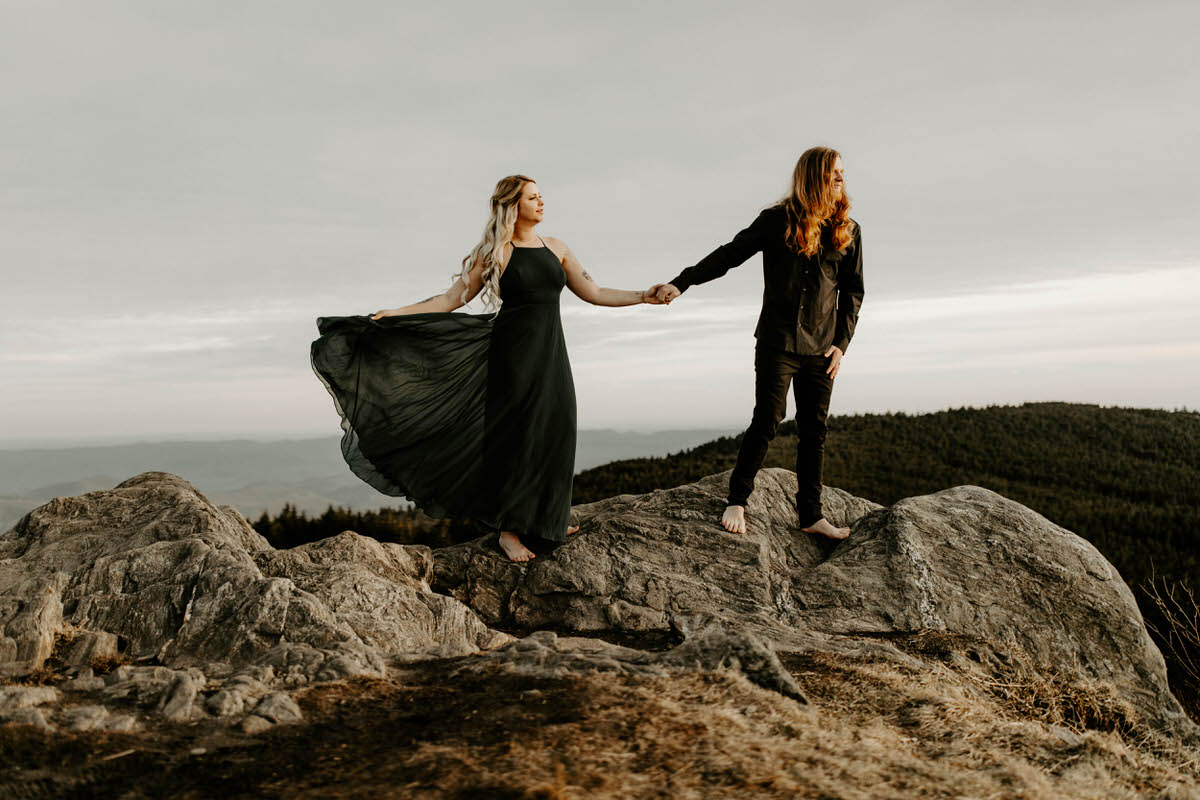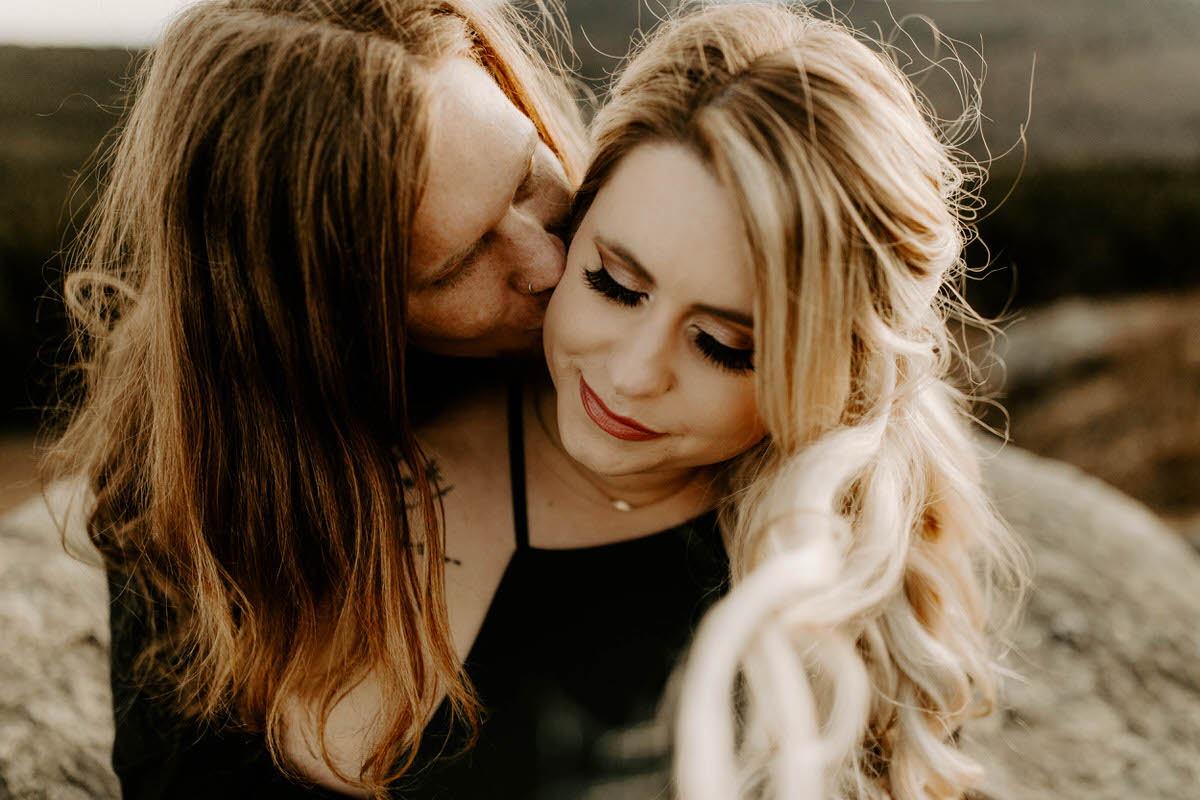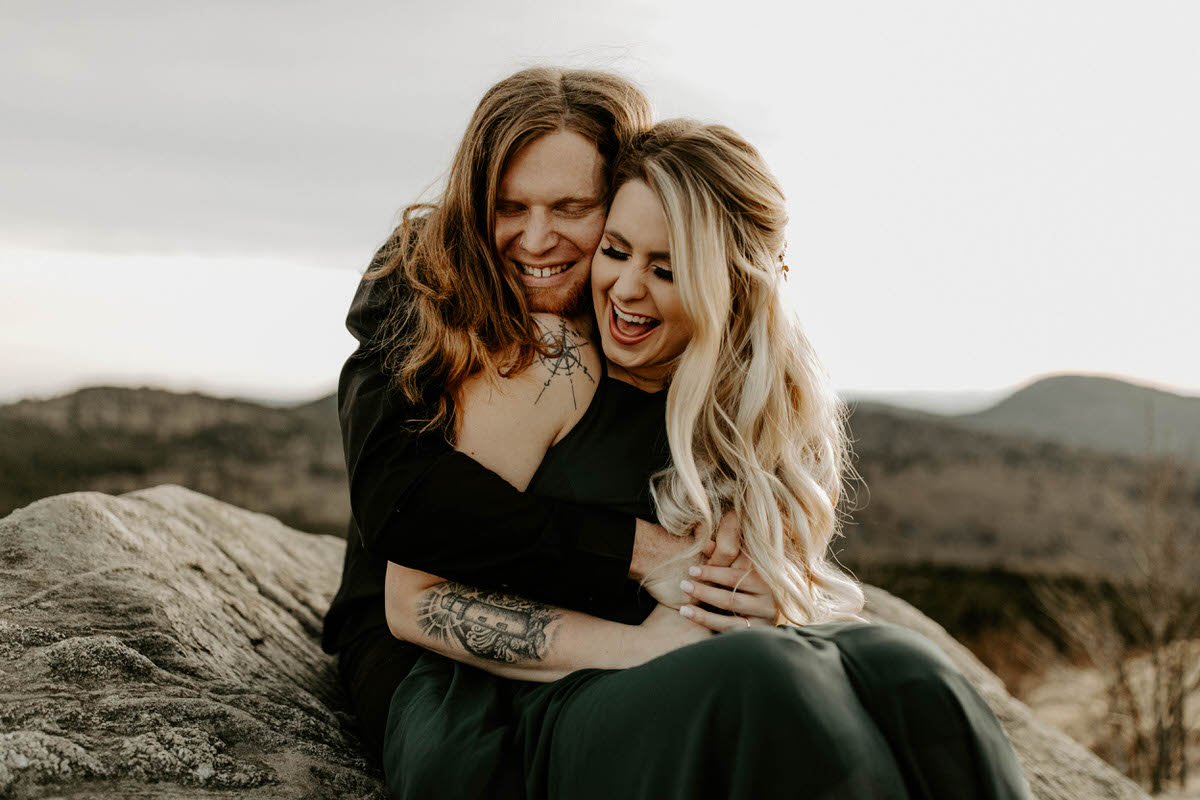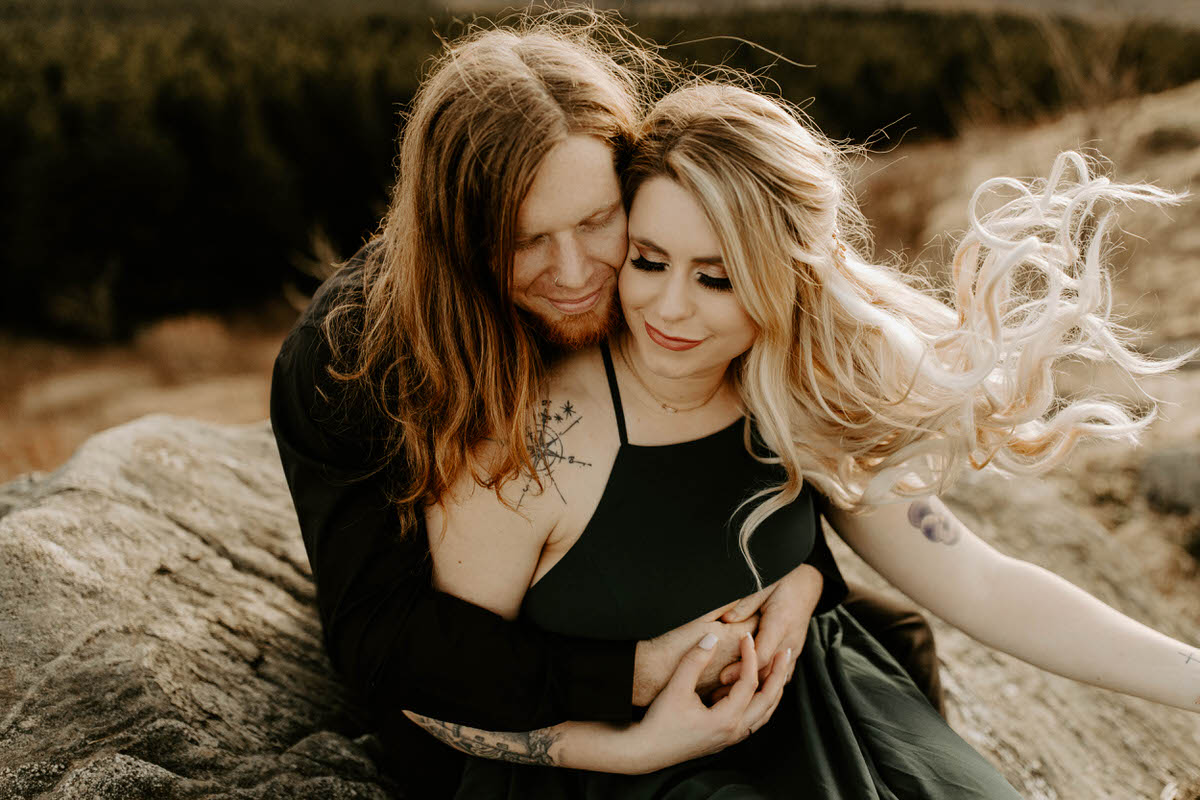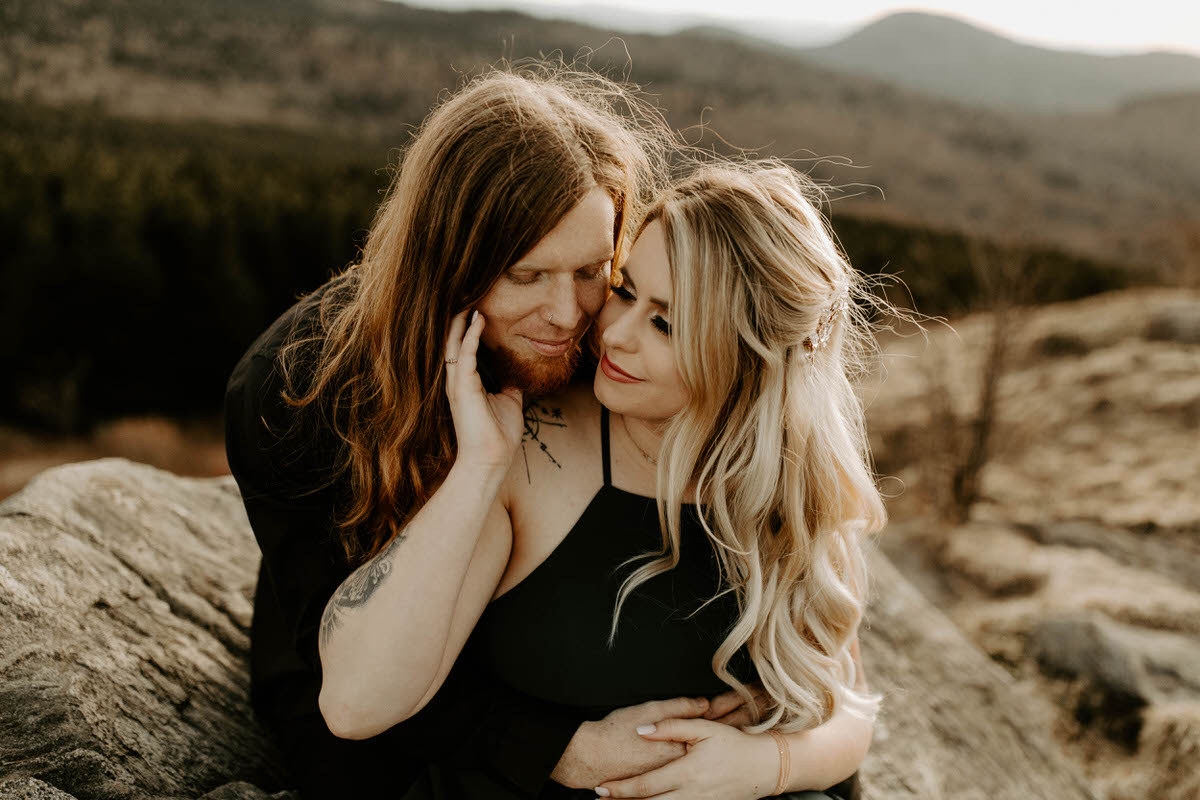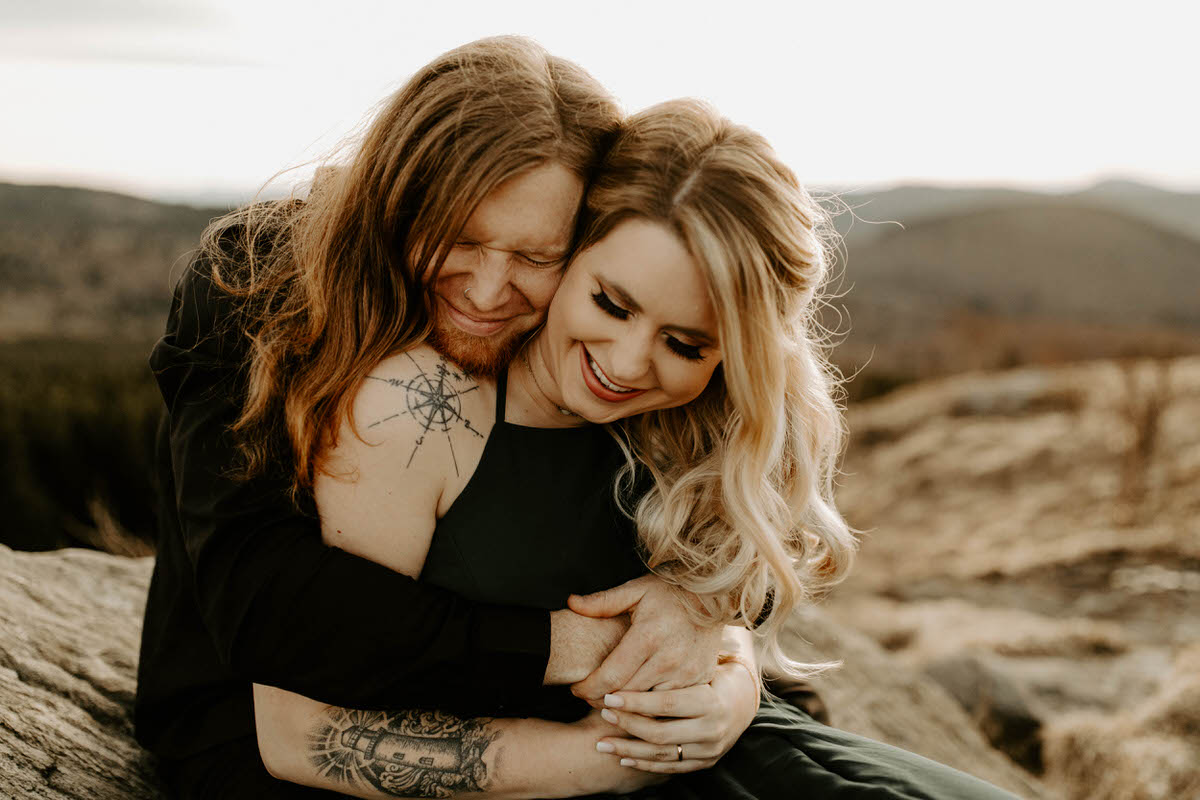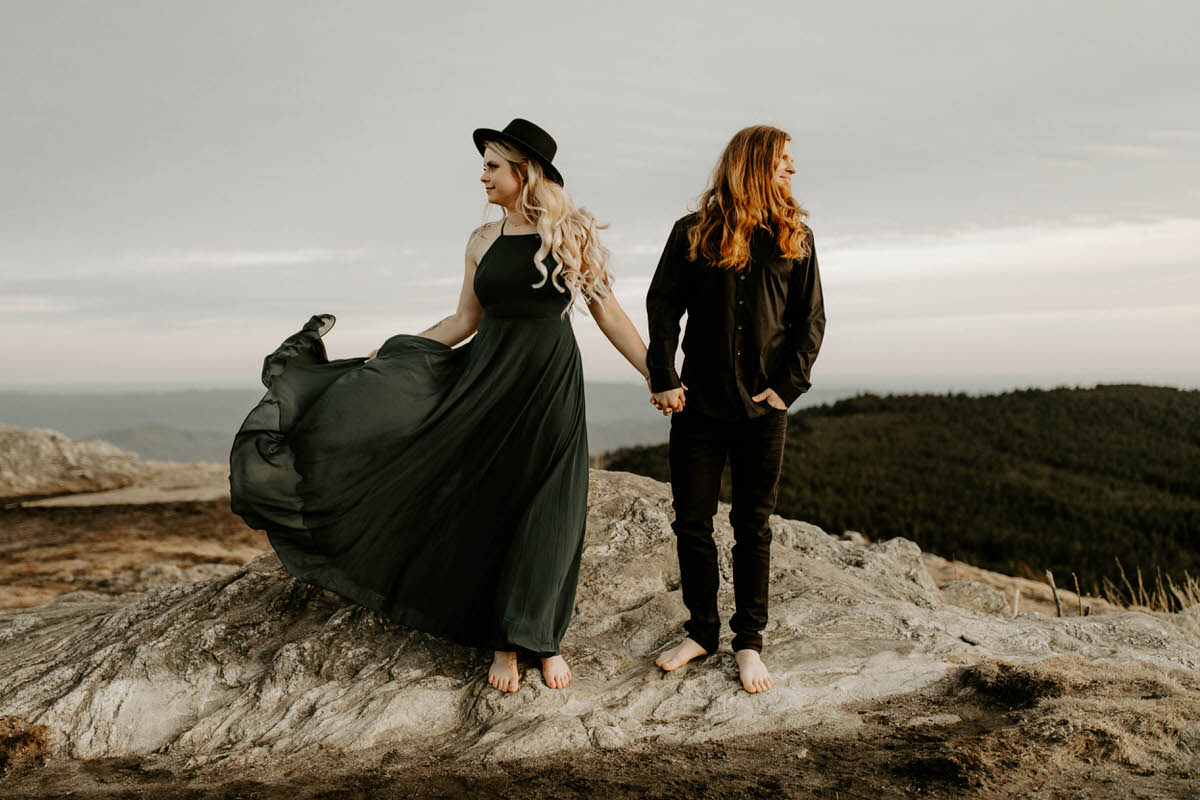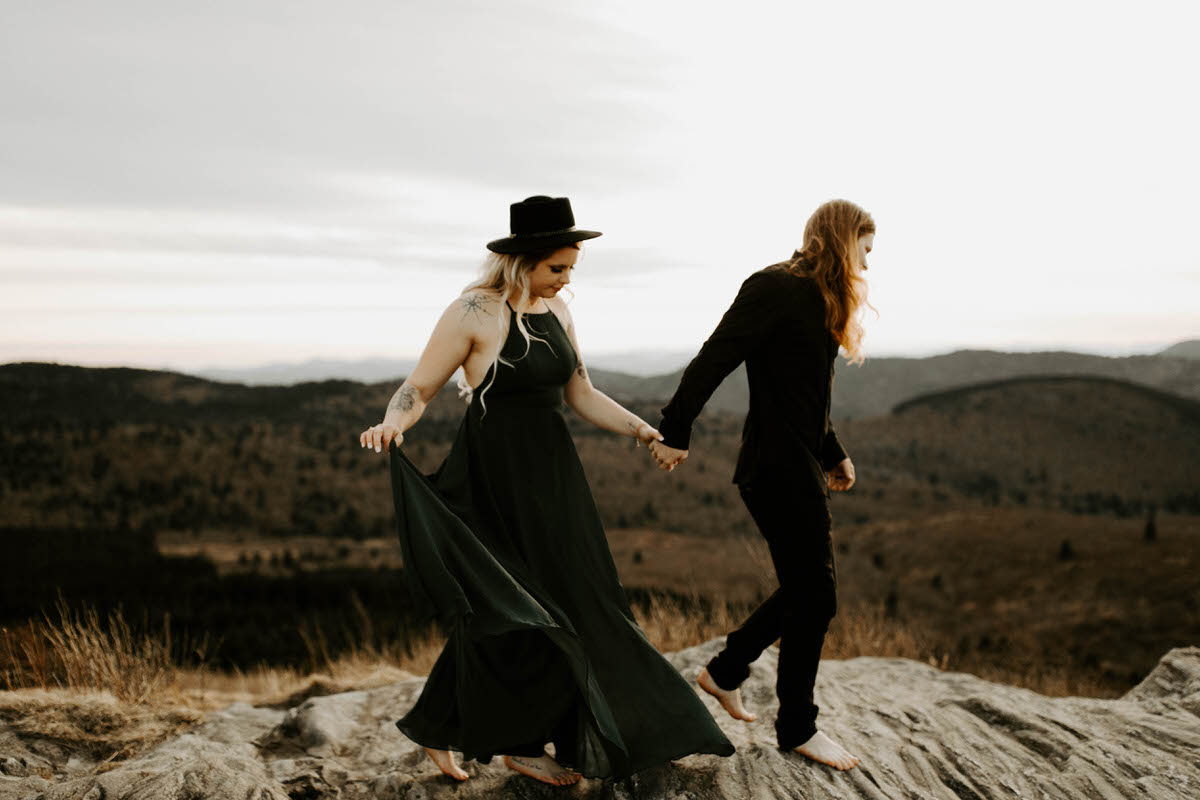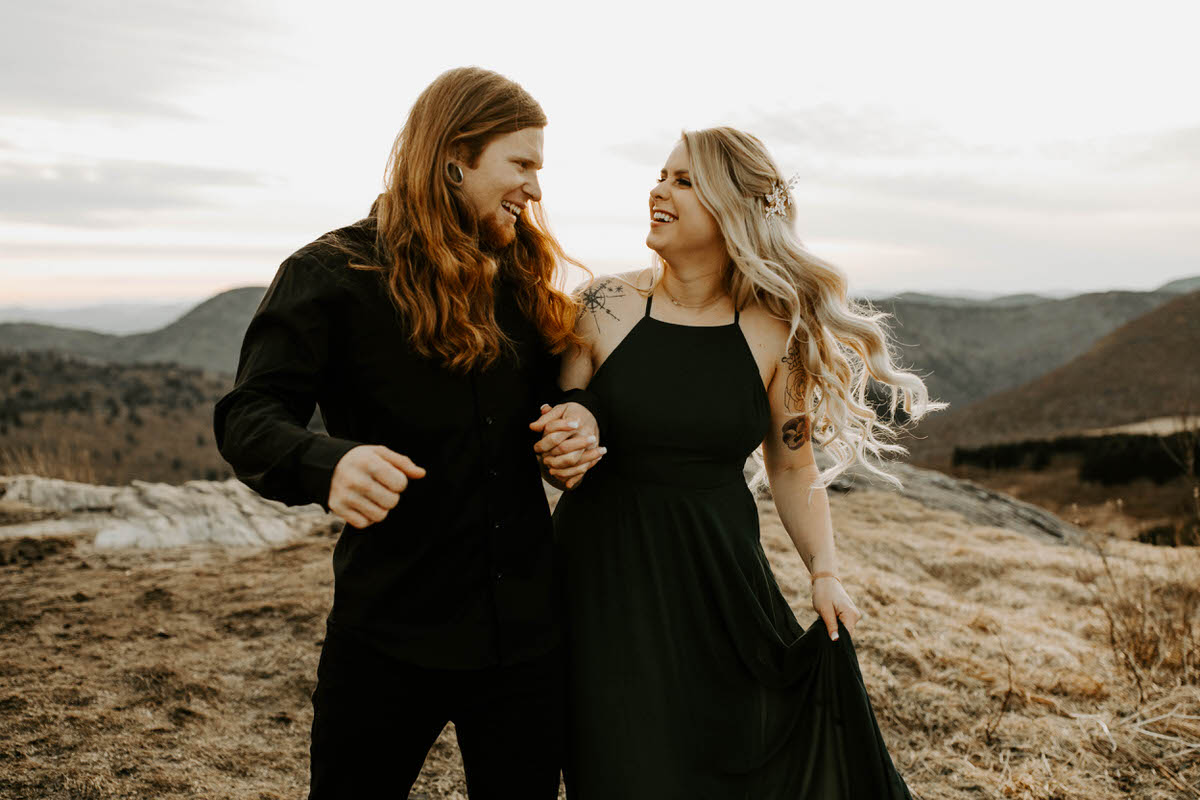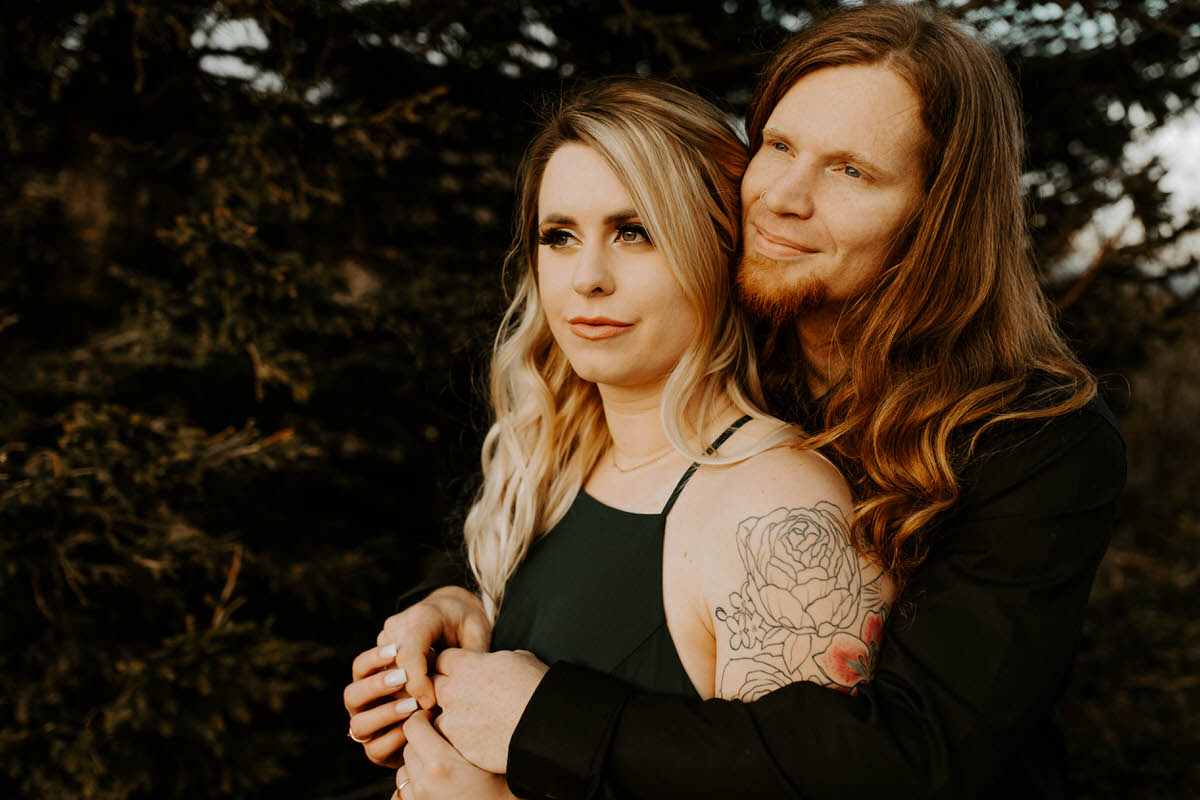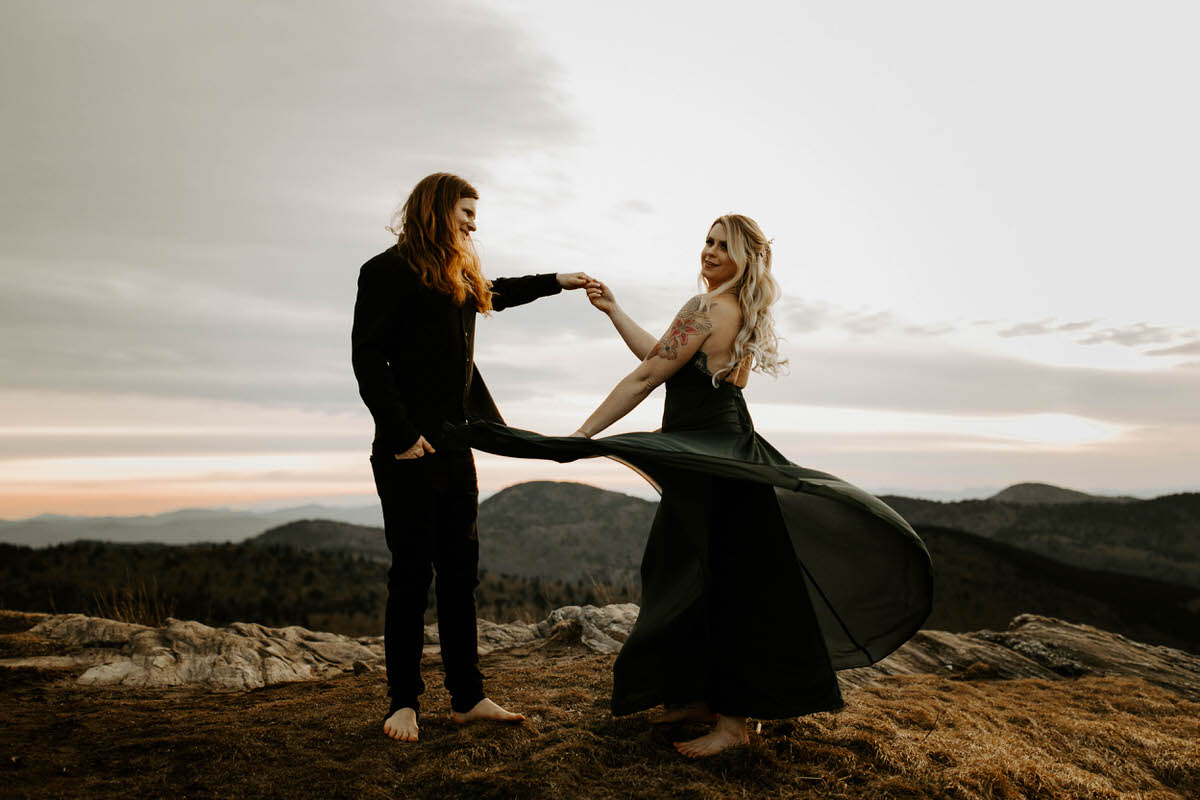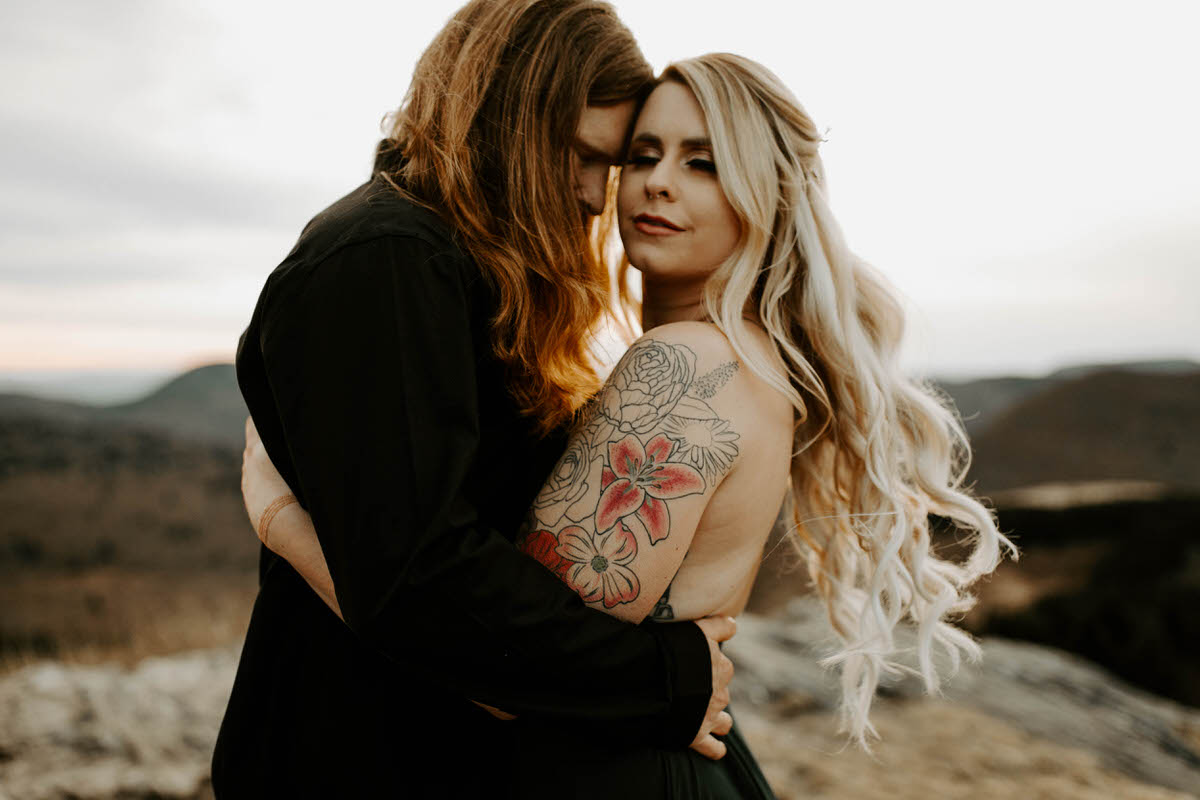 I'M SHELBY.
I'm an adventure photographer based in the North Georgia Mountains and I LOVE getting lost in nature and seeking light everywhere I go. When I am not out frolicking in nature you can find me bing watching The Office, eating Chick-Fil-a, or planning my next travel adventure - probably to Canada because I think I'd be Canadian in another life..eh? I am not a JUST a photographer – someone who takes pictures because I have the ability. NOPE. I am Shelby: a woman who thrives to share light with others through the outlets God has blessed me in. Photography happens to be an amazing role I am able to do that through. No matter what stage of life I am passing through, I will always be a light seeker - moving to grow, wandering this pathway so that I can bring to other what God has given to me.